Traditional Christmas Sugar Cookie Recipes
Traditional Christmas Sugar Cookie Recipes
Grandma's traditional Christmas sugar cookie recipes are quick and easy to make, and the results always taste delicious. Not only do these old fashioned sugar cookies LOOK fabulously delicious, they taste rich, and totally yummy.
Who can resist sugar cookies baked in the traditional shapes of Christmas and decorated with red and green sugar sprinkles and icing? I know that I can't. So be sure to bake lots!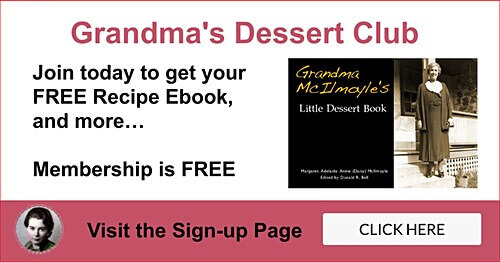 Grandma's Traditional Christmas Sugar Cookie Recipes
Mom's Recipe Scrapbooks (1920s)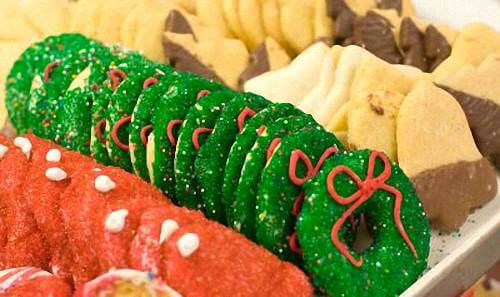 Colorful Christmas Sugar Cookies Are Easy to Bake
(Source: ©David Rehner/123RF)
Sugar cookies have long been a familiar treat at Christmas for generations, and a Holiday tradition enjoyed by many families.
Because they are so easy to make, these homemade Christmas sugar cookie recipes will save you time in the kitchen, and the kids will love helping too.
It will only look as if you spent hours making them! Be sure to bake several dozen this Christmas!

Kris Kringle Sugar Cookies
Have Fun Decorating Kris Kringle Cookies
(Source: ©evgenyataman/Depositphotos.com)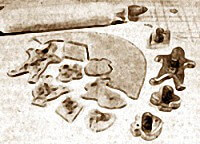 Kris Kringle Cookies
Mom had some tin cookie cutters like those pictured in the vintage newspaper photo below, and we had loads of fun cutting out the many different cookie shapes from the cookie dough.
Use this traditional Christmas sugar cookie recipe to create memorable fun in the kitchen with your family. You can easily make colorful rich-tasting cookies from scratch that are perfect for eating or gift giving.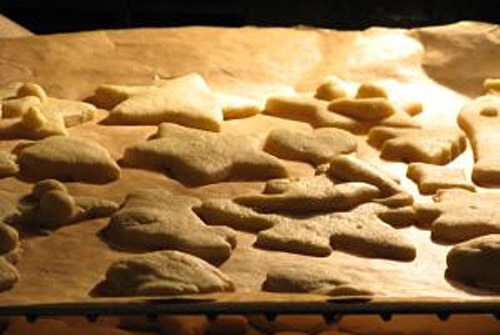 Enjoy Kris Kringle Cookies Warm From the Oven
(Source: ©Don Bell)
Combine 1/2 pound butter, 2-1/2 cups sugar, and 3 eggs and beat until the mixture is smooth. Sift together 5-1/2 cups flour and 1-1/2 teaspoons cream of tartar.
Add a small portion of these sifted dry ingredients to the butter mixture, making a smooth batter; add 2 tablespoons milk in which is dissolved 1-1/2 teaspoons soda; then add the remainder of the flour, making a soft dough.
Roll the dough thin, cut in fancy shapes, sprinkle with red sugar, and bake about 7 minutes at 450°F.
If some other shortening is used instead of butter, add 1 teaspoon vanilla, and 1/2 teaspoon salt to the dough.

Favorite Holiday Cookies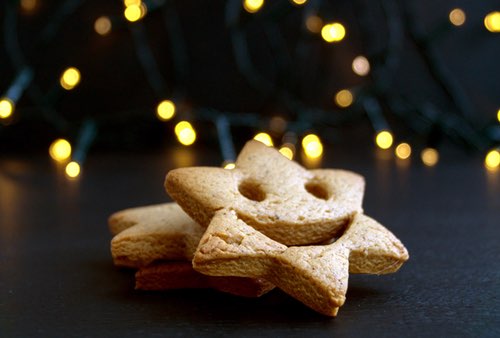 A Christmas Sugar Cookie Wearing a Big Smile
(Source: ©sedaeva/Depositphotos.com)
For your added convenience, this old fashioned icebox cookie mix may be made ahead of time and the batter stored in the refrigerator or freezer until you're ready to use it.
Should you run out of cookies over the Holidays, you can always slice a few from the stored frozen roll and bake another batch. This traditional Christmas sugar cookie recipe is handy to have on hand.
Cookie Mix:
5 cups sifted bread flour, 1 tablespoon salt, 1 pound shortening (2-1/3 cups). Mix well and store in covered container in icebox or refrigerator.
Directions:
3 cups cookie mix; add and mix well 3/4 cup sugar, 1 egg, 1/2 teaspoon baking powder, 1 tablespoon water, 1 teaspoon lemon rind, 1 teaspoon almond extract. Chill if necessary.
Roll to 1/4 inch thickness. Cut into fancy shapes such as wreaths, Christmas trees, Santas, bells, etc., and decorate each with colored sugar.
Bake on ungreased cookie sheet in hot oven (425°F) about 8 to 10 minutes.

Seasonally sanded Sugar Cookies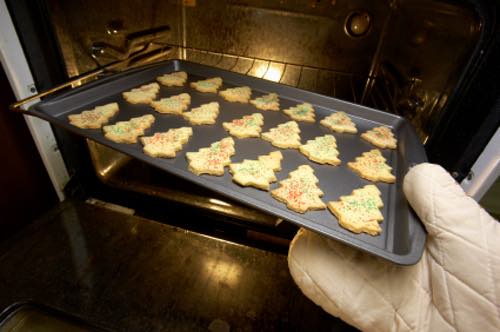 Sanded Sugar Cookies Warm From the Oven
(Source: ©iStock/tacojim)
Mom often used this traditional Christmas sugar cookie recipe that Grandma had cut from the newspaper and given to her. I always enjoyed helping her "sand" the cookies with sugar.

1/2 cup shortening, 1 cup sugar, 2 eggs, 3 teaspoons baking powder, 2-1/4 cups flour, 1 teaspoon vanilla.
Cream shortening well and gradually work in sugar, working very light. Beat eggs and add them. Sift flour with baking powder several times and add gradually to the mixture.
Chill the dough thoroughly before trying to roll it out, so you will not have to incorporate extra flour, then roll a small part at a time on a lightly floured board and shape with cutters.
Or, shape dough in a roll and chill deeply for several hours or overnight; then cut down in thin slices with a sharp knife and bake in a moderate oven at 350°F, for ten minutes or a little longer if the cookies are thick.
A little milk may be added with the eggs and more flour used to make this a simple mixture particularly easy for children to make. Of course, this cuts down the richness considerably.
These cookies can be "sanded" by sprinkling before baking with granulated sugar (colored red or green, if you like) or topped with half a nutmeat, chopped nuts, etc.