Contact Us

Please fill out the handy form below to Contact Us by email. I provide this contact form because it's safe and convenient for you to use, and it's my way of reducing spam emails.
In the same way that I protect myself from spam, I will protect your email address. My Privacy Policy is very simple. You have my promise to keep your email address private. Period.
Your email address WILL NOT BE SHARED with anyone, and I will not use it to send you anything you don't want. I will only use it to respond to your request.
Thank you for stopping by.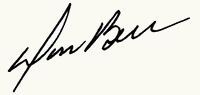 Specific Inquiries

Email is the way to reach me, and while I do read everything and reply to as much as I can, often there isn't time to respond to questions when the answers are already available on the following content pages:

Dessert Finder — Search to find a specific dessert recipe on this website. If you're looking for a LOST dessert recipe, and you cannot find it on this site, please have patience. New recipes are being added as I find them.
Recipes and Baking — Get answers to your questions about old time oven temperatures, cooking times, kitchen measures, ingredient substitutions, and pan sizes.
These are not modern-day recipes, so I cannot offer specific advice and there's nothing more I can add. And, the fun is in the experimenting.
Kitchen and Household — Read old fashioned solutions to kitchen, household, and laundry problems. I add Grandma's tips to the pages as I discover them in my research. Until then, there's nothing more I can add.
Wanting to Start a Recipe Site? — I disclose how I built this successful food blog and completely answer all the frequently asked questions.

Advertising and SEO — Advertisers may place contextual ads on my site by joining Google Ads. All requests for link referrals and other SEO related offers including linked articles are ignored.
Now then, for anything else, please use the Contact Us form below.

Please double check the form's "E-mail Address" entry field to make sure you have entered your address correctly. If your email address is mistyped or incomplete (for example, "con" instead of "com"), I will not be able to contact you. Thank you.