Valentine Day Dessert Recipes

Grandma's favorite Valentine Day dessert recipes are perfect for making homemade cakes, cookies, and hand-dipped chocolates for serving at your next party, or for edible Valentine gift giving. Everybody will love these delicious candy treats!
You will also find a collection of vintage Valentine party ice breaker games you can download, and a DIY Valentine Mailbox table decoration that's easy to make. Everything you'll need to enjoy an old fashioned Valentine Day party.

Valentine Day Dessert Recipes for Heart Shaped Treats and More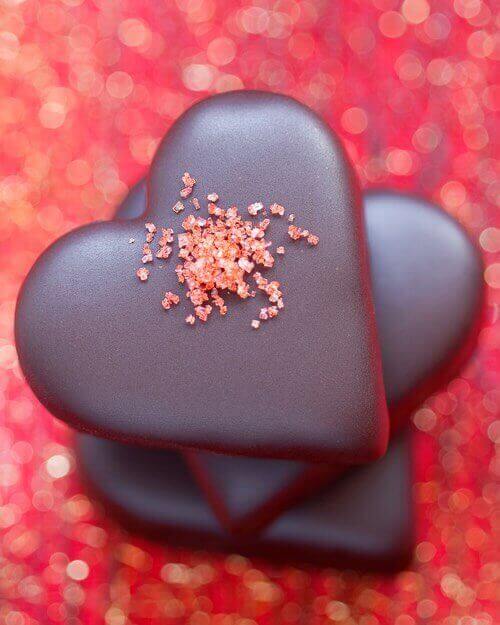 Make Homemade Valentine Party Desserts and Treats
(Source: ©laperla_foto/Depositphotos.com)
History of Valentine's Day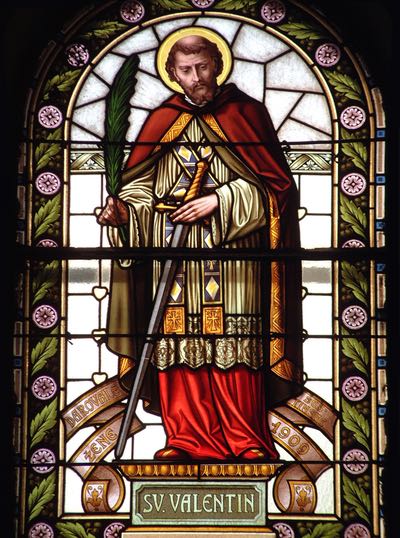 Saint Valentine
(Source: ©zatletic/Depositphotos.com)
St. Valentine's Day history is uncertain. Some historians believe its origin lies with two martyrs of the early Christian church.
Both saints were named Valentine, and both were recorded as being beheaded on February 14th, about A.D. 269, during the persecution of the Roman Emperor Claudius II.
It is said that one of these men, a humble parish priest, was executed for secretly marrying young couples in defiance of the emperor's edict that young, single men destined for the army not marry.
Over two centuries later in A.D. 496, Saint Pope Gelasius the First named February 14th as St. Valentine's Day.

Saint Valentine's Day Celebrations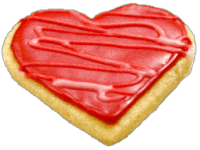 It's thought that Valentine's Day was first celebrated in England in the 1400s. It's on record that the first Valentine greeting was sent by a Frenchman named Charles, the Duke of Orleans (1394-1465).
Charles was captured and imprisoned in the Tower of London after the Battle of Agincourt in 1415, and that same year he sent his wife Bonne of Armagnac an affectionate letter in rhyming verse from his prison cell. His plaintive poem ends, "I am already sick of love, My very gentle Valentine."
Sadly, Charles was never to see his gentle Valentine again. Bonne died before Charles was released from his imprisonment years later.
The sending of romantic poems and handwritten expressions of love eventually became popular, but it wasn't until the nineteenth century that mass-produced greetings known as "valentines" were first manufactured. These first cards were hand-painted and colorfully decorated with fine satin, feathers, ribbon, and lace.

Thank you for your lovely recipes. God bless! —Julia

Valentine Chocolates

Men had often given gifts of candy to their sweethearts, but it wasn't until chocolate-maker Richard Cadbury produced a decorated hart-shaped box of chocolates for Valentine's Day in 1868 that candy became commercially associated with romance, and the tradition of giving chocolates to a loved one continues today.
Get Grandma's Valentine Day dessert recipes for making chocolate hearts without molds, heart shaped Valentine cakes, and cookies that taste as delicious as they look.

Vintage Valentine's Day Card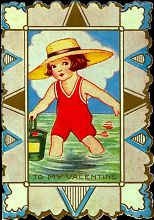 Front of Card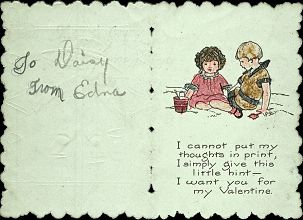 Inside of Valentine Card c.1920
Mom received the above Valentine card at a classroom Valentine party in 1920, when she was just 9 years old. Back then, it was unusual to receive a store-bought card, as they were costly and most of her classmates made their own.
The card shown below is an another example of an old fashioned children's store-bought card. They were considered extra-special, and it's no wonder that Mom had them as keepsakes.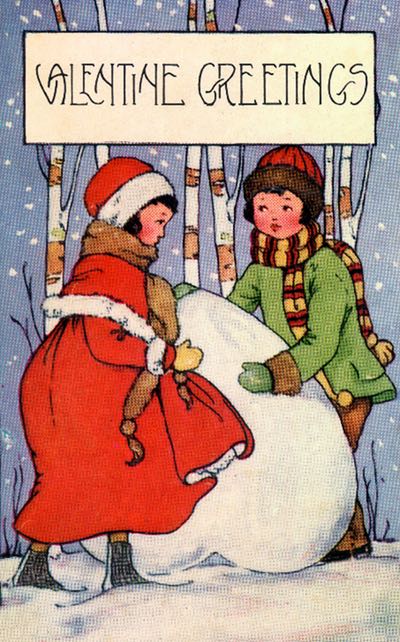 Old Fashioned Valentine Card, circa 1920s
(Source: ©Don Bell)