Homemade Dessert Recipes Blog
Discover What's New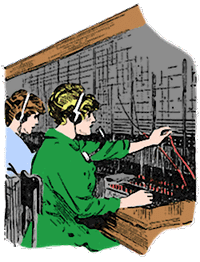 The Homemade Dessert Recipes Blog is the quick and easy way to find all the latest recipes and information on this website. Don't miss out on new recipes, updates, and features.
Whenever I add a new page or update an old one, I always release it through RSS feeds on my Blog. I also post items of interest from time to time.
It's like having my website come directly to you. Whenever old fashioned recipes are added, you will get to see them first. The updates are short, making it easy to decide whether to read the full article.
Get Your FREE RSS Updates
It's easy to subscribe to Homemade Dessert Recipes Blog. No email address is needed. Simply hover your cursor over the orange RSS button
beside the Recent Articles heading found in the right column on most pages (at the bottom on mobile), then click on the RSS bar and follow the instructions to add Homemade Dessert Recipes Blog to your personal RSS feed.
Or
, click on either the Feedly or My Yahoo! button if you use one of those readers and follow their instructions.
If you are unsure how RSS and subscribing works, please read What's an RSS Feed? You will be amazed how RSS brings your world to you!
Enjoy Reading What's New
Traditional French Apple Dessert Recipes
Get old fashioned French apple dessert recipes that are simple to make yet the desserts taste totally wonderful. Enjoy Apple Charlotte, Baked Apples, and more.

As an Amazon Associate I earn from qualifying purchases.