Dessert Bars and Squares Recipes

Get Mom's favorite dessert bars and squares recipes. They are so easy to make from scratch, and you'll love how they turn out. Enjoy a variety of mouth watering homemade treats featuring marshmallow, coconut, peanut butter, walnuts, caramel, dates, and rich creamy chocolate.

Dessert Bars and Squares Recipes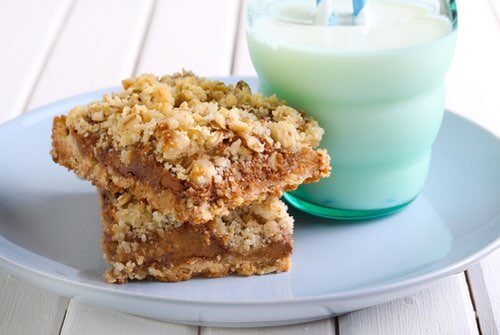 Make Mom's Delicious Dessert Bars and Squares
(Source: ©manyakotic/Depositphoto.com)
About the Dessert Bars and Squares Recipes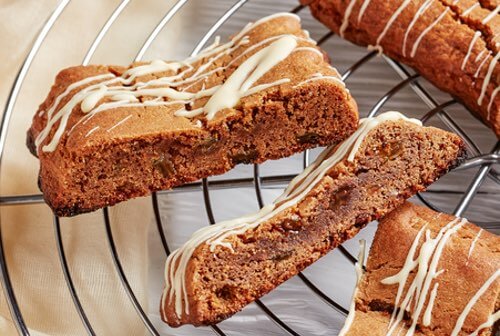 These Hermit Squares are Surprisingly Easy to Make
(Source: ©myviewpoint/Depositphotos.com)
Are they bars, squares, or candy? You decide! Make tasty treats perfect for serving at parties, taking on picnics, and for placing in lunchboxes for a delicious homemade treat.
Squares and bars can traditionally have one or several layers with textures ranging from cake-like to soft frosting. They are prepared in a cake pan whether baked or unbaked, and afterwards cut into squares or rectangles for serving.
Talk about your comfort foods, homemade squares will leave you wanting more, so plan to double the recipe or make two or three varieties to satisfy the dessert lovers.
And remember, besides being the perfect dessert for a birthday or bake sale, a box full of assorted squares makes a perfect homemade gift for someone special.

Fond Memories of Mom's Home Baking

One of my fondest childhood memories is the sweet aroma wafting through the house on Monday mornings when Grandma fired up her kitchen wood stove and began the weekly baking.
Nowadays, realtors will sometimes reheat an apple pie in the oven before hosting an open house, knowing the aroma of home baking comforts people and make the house feel homey.
Baked treats weren't only for taking to parties in Grandma's day. Squares, scones, cookies, and buttered slices of banana bread offered a convenient afternoon snack and a late evening snack after the day's farm chores were done.
Pancakes were often served at breakfast, buttered and drizzled with real maple syrup, or alfalfa honey from our own bees. Life was good.
In the midst of our hectic lifestyle, it's comforting to return to Grandma's old fashioned bars and squares recipes and recreate treats that are always comforting and delicious.

I Really Enjoy All the Recipes

I really enjoy all the recipes and the pics that go with them; have tried many and hope to try many more. Your grandmother must have loved being able to show her love through her baking; this grandmother is the same. —Gwen, U.S.A.