Homemade Dessert Recipes
You Can Make a Homemade Dessert Today
(Crisco® by Smucker's)
Welcome to Homemade Dessert Recipes, the food site that's totally different. My visitors have described it as "quaint," "totally unique," "a trip down memory lane," and a "journey back to childhood." All agree the old fashioned recipes are absolutely wonderful!


Grandma's Old Fashioned Desserts

The old Fashioned Dessert Recipes are unlike what you are used to seeing on other recipe sites, as many are written in a paragraph format, since that's the way they were published back in Grandma's day, and this is after all a historical recipe site.
You have hundreds of homemade desserts to choose from — many were Grandma's personal favorites! And they are now considered comfort foods by those of us who grew up remembering the delicious taste of home.
Most dishes are surprisingly easy to make as they were created for home cooks without the modern appliances you enjoy using, so you'll be able to prepare them in half the time.
I've also sprinkled Grandma's helpful cooking tips throughout the site, and you'll find a red Help Button on each recipe page for whenever you need advice on vintage baking times and oven temperatures.


Enjoy the Old Fashioned Dessert Recipes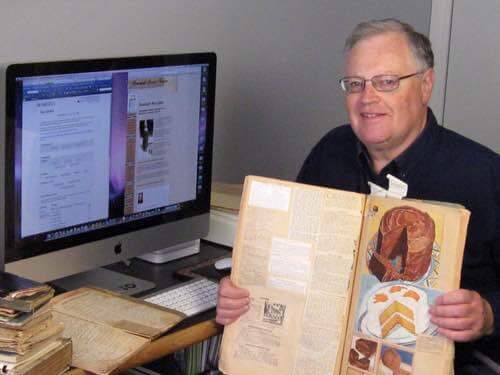 Welcome to My Collection of Vintage Dessert Recipes
(Source: ©Don Bell)
I grew up in the 1950s and can recall attending many family birthdays, anniversaries, and wedding showers where the tables groaned under the weight of homemade desserts. Can you imagine the sight?
There were yummy fruit pies, flaky pastries, iced layer cakes, crumbly date squares, nutty cinnamon rolls, puddings topped with REAL whipped cream, and sinfully sweet confections — all made by my aunts and my Mom using their mother's (my Grandmother's) old fashioned recipes.
It was a dessert lover's dream!
My wife Vicki and I still have Mom's recipe box, her handmade recipe scrapbooks, plus her vintage cookbooks, and I'm happy to share their contents with you.
You can unlock the secrets to making delicious homemade desserts in your own kitchen thanks to Grandma's old fashioned dessert recipes!
I'm dedicating this website to Mom and my Grandmas, and to dessert lovers like yourself who can appreciate the great homemade taste.
Enjoy your visit!

Sincerely,

You will enjoy making the same desserts your family enjoyed generations ago. Plus, you'll learn how to bake like Grandma using her handed-down, proven techniques. As Julia Child said, "Once you have mastered a technique, you barely have to look at a recipe again."
Imagine the joy of serving mouth-watering desserts that are different from those commonly found on other recipe sites.  Your friends will be asking how you made such a wonderful dish.
You'll want to add Grandma's old fashioned dessert recipes to your own recipe box. They really are that good!


Mom's Old Recipe Box
These wholesome homemade desserts truly are the standard by which we judge today's. Most are simple and easy to prepare, while some are fancier and might take you a little bit longer. After all, there are times when you can't rush perfection!
Not only will you love experimenting with these old fashioned dessert recipes, but you'll enjoy reading them too. They offer us a rare, nostalgic peek into the type of treats people were eating generations ago and the practical methods they used to prepare them.
Grandma always wove ingenuity and patience into her baking. Like other cooks of her day, she made do with the ingredients and equipment she had in her kitchen, but you could always taste love in the results!
Imagine the fun of tasting the actual cakes and pies and puddings your ancestors once enjoyed at special family occasions.


Freshly Made Chocolate Nut Fudge
(Source: ©Don Bell)
Your Old Fashioned Dessert Recipes Goldmine

I'm always searching through Grandma's old cookbooks for the best desserts, the genuine nuggets, and I'll add the recipes to this site in their original format exactly as they were first published.
Some desserts were created by famous chefs of their day, while others originated in ordinary farmhouse kitchens. You're sure to find the perfect dish to serve for every occasion.
You'll find an outstanding collection of sumptuous treats and confections, so visit often and enjoy searching through the site. When you see something you like, simply bookmark the page and try the recipe. Prepare to enjoy a tasty treat from the past!
Be sure to check out the Holiday and International sections too. You'll discover tempting cakes, cookies, and all manners of baked goods. Some will be familiar, others might seem unique, or unusual, but all will taste delicious.


Thanks for providing the world with a nice dessert website that looks as nice as the desserts themselves!
—Rick, U.S.A.

Everything's Listed in the TOP Nav Bar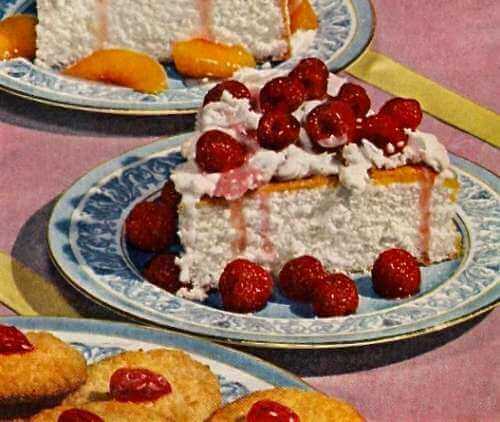 Homemade Cake with Berries and Whipped Cream
(Source: ©Don Bell)
Get Old Fashioned Dessert Recipes.


Discover Grandma's Recipe Tips.


Get timeless Household Hints.


Make authentic Renaissance Desserts.


Discover Forgotten Victorian Crafts



Remember the Good Old Days


Pour yourself a cup of your favorite beverage, get comfy in your chair, and enjoy browsing through this unique collection of Grandma's vintage dessert recipes. And take time to enjoy the heartwarming nostalgia too!


I have been an avid reader of various recipe websites from across the world, and I am constantly in search of a site that's got amazing recipes and hints for readers.
It was purely by chance that I came across your website, and I must say that I would rate it among one of the best sites I have ever visited.

—Susan, India

Let's Keep in Touch

Bookmark this Page in your browser, so you don't miss anything. I'm always adding more of Grandma's old fashioned dessert recipes, practical cooking tips, and items of interest and nostalgia.
When visiting my website on your iPhone, tap "Add to home screen" to pin an icon that links directly to this site. It's the next-best thing to having a Recipes App!


Subscribe FREE to Homemade Dessert Recipes Newsletter. I'll email my newsletter to you before holiday times, straight to your inbox. Read about new dessert pages added, and receive a link to download a FREE Recipe Ebook...


Subscribe FREE to Homemade Dessert Recipes Blog and get notices about new recipes, updates, and features. It's all sent to your favorite RSS feed reader the moment they go live online.



Please SHARE this website with friends and family by adding it to your Facebook page and Tweeting about it. They'll thank you for it, and I'll really appreciate it since I'm not very good at social media. Simply use the handy buttons provided below.