Privacy Policy

I'm Don Bell, the owner of this website. Homemade-Dessert-Recipes.com is dedicated to protecting your data and privacy. I am committed to providing safe website for my visitors and have implemented this Privacy Policy to demonstrate my firm commitment to your privacy.

Website Privacy Policy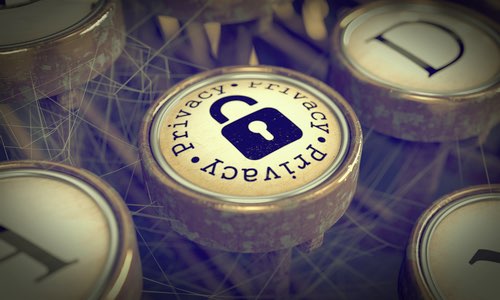 Please Read Our Privacy Policy
(Source: ©tashatuvango/Depositphotos.com)
As a Canadian-based website, Homemade-Dessert-Recipes.com complies with Canada's Federal and Provincial privacy laws and regulations including Canada's Personal Information Protection and Electronic Documents Act (PIPEDA) which received Royal Assent in 2000 and was amended in 2014 with Canada's Anti-Spam Legislation (CASL).
I have also taken steps to comply with the European Union's General Data Protection Regulation (GDPR) to ensure any information you provide to Homemade-Dessert-Recipes.com is secure, only seen by the people who need to see it, and within your control.
I recognize that your privacy is important. This document outlines the types of personal information I receive and collect when you use Homemade-Dessert-Recipes.com, as well as some of the steps I take to safeguard information. This will help you make an informed decision about sharing personal information with me.
Homemade-Dessert-Recipes.com strives to maintain the highest standards of decency, fairness, and integrity in all its operations. Also, I am dedicated to protecting my customers' and online visitors' privacy on my website.

About Cookies
A cookie is a string of information that Homemade-Dessert-Recipes.com stores on your computer, which your browser provides to Homemade-Dessert-Recipes.com each time you return to the site. I use cookies to help me identify and track visitors, their use of my website, and their website access preferences.

How Google Uses Cookies
The following YouTube video describes the types of cookies used by Google and its partners.
Google Analytics Cookies
Homemade-Dessert-Recipes.com uses Google Analytics to analyze the use of this website. Google Analytics collects demographic and interest data, and generates statistical and other information about website use, by means of cookies. These cookies are kept on your computer. I share this information with Google, which will store and use this information on its servers. Google's privacy policy is available at:
https://policies.google.com/privacy
Homemade-Dessert-Recipes.com uses information from Google Analytics to track the number of visits to the website, browsers and operating systems. No personally identifiable information is obtained from these cookies.
I use the information that Google Analytics generates relating to my website to create reports about the use of the site. These reports allow me to update the site and improve your usage of it.
In order to perform a year-to-year comparison on any data collected by Google Analytics, I have set the Data Retention settings at Google Analytics to 14 months, after which Google will automatically delete the data.
If you do not wish your data to be collected via Google Analytics, you can install its opt-out browser extension or add-on at:
https://tools.google.com/dlpage/gaoptout/

Google Search Cookies
The Custom Search Box (on the Dessert Finder page at Homemade-Dessert-Recipes.com) is powered by Google Inc. ("Google"). You acknowledge and agree that Google's Privacy Policy (located at https://policies.google.com/privacy) shall apply to your use of the Custom Search Box and by using the Custom Search Box you consent to Google using your personal data in accordance with its privacy policy.

Google Advertising Cookies
Your personal data/cookies are used for personalized advertising.
I use third-party advertising companies (Google AdSense) to serve ads on my website. These companies use cookies and web beacons in their ads to ascertain how many times you've seen an advertisement. I share this information with these companies, but do not provide them with any personally identifiable information for cookie or web beacon use, so they cannot personally identify you with that information from my website.
You may opt out of personalized ads for over 125 different ad networks. Click Here to do that.
Some third-party advertisements are served by Google. Google's cookie enables it to serve ads to my visitors based on their visits to other sites on the Web. You may opt out of personalized ads by visiting the Google ad opt-out page.
This link from Google provides more information about how Google manages data in its ad products.

Microsoft Cookies

Microsoft Bing
Homemade-Dessert-Recipes.com uses Microsoft Bing Webmaster Tools to analyze the use of this website.
Microsoft collects demographic and interest data, and generates statistical and other information about website use, by means of cookies. These cookies are kept on your computer. I share this information with Microsoft Bing, which will store and use this information on its servers.
The Microsoft Privacy Statements are available at:
https://privacy.microsoft.com/en-us/privacystatement
Microsoft Clarity
We improve our products and advertising by using Microsoft Clarity to see how you use our website. By using our site, you agree that we and Microsoft can collect and use this data.
Homemade-Dessert-Recipes.com partners with Microsoft Clarity to capture how you use and interact with our website through behavioural metrics, heatmaps, and session replay to improve and market our products/services. Website usage data is captured using first and third-party cookies and other tracking technologies to determine the popularity of products/services and online activity.
Additionally, we use this information for site optimization, fraud/security purposes, and advertising. For more information about how Microsoft collects and uses your data, visit the Microsoft Privacy Statement.

Affiliate Products and Services

I recommend products from affiliate companies featured on this site that I have either purchased or would purchase myself and which I believe would benefit you. I receive an affiliate commission for some of the products sold on Homemade-Dessert-Recipes.com at no extra cost to you.
The affiliate services platforms I use are Amazon.com, Prairie Moon Inc., and SiteSell Inc.
By clicking on a product or service link, you consent to that platform's use of cookies, as outlined in the links below:
Amazon.com:
https://www.amazon.com/gp/help/customer/display.html?nodeId=468496
"Donald Bell is a participant in the Amazon Services LLC Associates Program, an affiliate advertising program designed to provide a means for us to earn fees by linking to Amazon.com and affiliated sites."
Prairie Moon Inc.:
http://www.prairiemoon.biz/Privacy-Policy_c_183.html
SiteSell Inc.:
https://www.sitesell.com/privacy.html

Refusing Cookies
You can set your browser to accept or refuse all cookies automatically, or notify you when a cookie is being requested, so you can decide what to do.

Consult the Help section of your browser for guidance on how to refuse all cookies or to notify you when a cookie is requested. You can also learn how to do this at the All About Cookies website.

Disabling cookies should not cause a problem with the continued use of my site. However, If you choose to refuse Homemade-Dessert-Recipes.com's cookies, you may not be able to experience all the interactive features of the site.

Personally Identifiable Information
Homemade-Dessert-Recipes.com may collect and use your personal information for the following purposes:

To run and operate my site.

To display content on the site correctly.

To improve customer service and help me respond to your customer service requests and support needs more efficiently.

To personalize your user experience and make your experience of using the site more enjoyable.

To understand how my users, as a group, use the services and resources provided on my site.

To improve my site.

To improve my products and services.

To run a promotion, contest, survey, or other site feature.

To send information to you which you agree to receive about topics I think will be of interest to you.

To send periodic emails, which may include electronic newsletters and/or autoresponder series of emails.

To respond to your enquiries, questions, and/or other requests.
Homemade-Dessert-Recipes.com may collect personally identifiable information from you in a variety of ways, including, but not limited to, when you visit my site, register on the site, or fill out a form, and in connection with other activities, services, features, or resources I make available on my site.
Specifically, if you subscribe to my newsletter, I will ask for your first name and will require your email address.
Also, If you complete a form (e.g., Contact Us), I will ask for your first name and will require your email address, and information relevant to the form. Any photos included with your submission may personally identify you.
If you request to be notified about comments on any content you submit to me, or request to be notified when others submit content, I will ask for your first name and require your email address.
This site lets you share content with your friends and followers on various social media platforms. Below are links to the privacy policies of Facebook, Twitter, Pinterest, Tumblr, and YouTube:
Facebook: https://m.facebook.com/policy.php

Twitter: https://twitter.com/settings/account
Pinterest: https://policy.pinterest.com/en/privacy-policy

Tumblr: https://www.tumblr.com/privacy

YouTube: https://policies.google.com/privacy
Homemade-Dessert-Recipes.com offers RSS as a way to easily follow content updates via an RSS feed reader for your preferred browser. Before you choose an RSS reader, review its privacy policy. Below are links to the privacy policies of Feedly, Feeder, and Feedbro:
Feedly: https://feedly.com/i/legal/privacy
Feeder: https://feeder.co/help/legal/privacy-policy/
Feedbro: https://addons.mozilla.org/en-US/firefox/addon/feedbroreader/privacy/
You can always refuse to supply personally identifiable information and visit my site anonymously. However, it may prevent you from engaging in certain site-related activities.
If I make material changes in the collection of personally identifiable information, I will inform you by placing a notice on my site. I will use personal information received from you for internal purposes only and will not sell it or provide it to third parties.
I also collect each visitor's IP address, which helps me combat spam and fraud. I do not use IP addresses for any other purpose.
Homemade-Dessert-Recipes.com contains links to other websites that may be of interest to you. However, once you have used them to leave my site, I do not have any control over that other website.
Therefore, I cannot be responsible for the protection and privacy of any information you provide while visiting such sites. These sites are not governed by this privacy statement. Always exercise caution by reviewing the privacy statement of the website in question before continuing to use it.

Non-personally Identifiable Information
I may collect non-personally identifiable information about you whenever you interact with my site. The reason I collect it is so I can constantly improve your experience of visiting my site.

Non-personally identifiable information may include the browser name, the type of computer, or mobile device, and technical information about your method of connecting to my site, such as the operating system, the Internet Protocol address, the Internet service provider you used, and other similar information.
This information and statistics such as the site pages you visited and how long you stayed on my site helps me to know which parts of my site held your interest, so I can focus on adding new articles that you might want to read.

General Data Protection Regulation (GDPR)

Europe's General Data Protection Regulation (GDPR) was introduced in 2018 specifically to protect the data of individuals. Although at present it only protects people in the European Economic Area (EEA) and UK, its extremely high standards should be a standard for everyone's privacy protection, worldwide.
I value the privacy of everyone who visits this site, no matter where you may come from. That's why all my privacy policies and practices, not only those that affect Europeans, follow the GDPR's stringent requirements.

California Consumer Privacy Act (CCPA)
The California Consumer Privacy Act (CCPA), enacted in 2018, creates new consumer rights relating to the access to, deletion of, and sharing of personal information collected by businesses.

Homemade-Dessert-Recipes.com has not knowingly sold any personal information in the previous 12 months.

Brazil's LGPD

Brazil's Lei Geral de Proteção de Dados (LGPD), enacted in 2020, creates new data protection and privacy in the Federative Republic of Brazil.
Google has provided a list of Ad Technology Providers that have been certified for LGPD with Google and who may receive Brazilian user data through an ad request.

Children's Privacy Protection

Internet child safety issues are very important to Homemade-Dessert-Recipes.com, and I work hard to make sure that my site is family-friendly.
However, this website is directed to adults. It is not directed to children under the age of 16.
I operate my site in compliance with the current U.S. Children's Online Privacy Protection Act (COPPA) regulations, and Article 8 of the GDPR.
Anyone under the age of 16 must have a parent or guardian provide consent to use this site. I do not knowingly collect or use personally identifiable information from anyone under 16 years of age.
Release of Information

If I sell Homemade-Dessert-Recipes.com, the information I have obtained from you through your voluntary participation in my site may transfer to the new owner as a part of the sale so that the service provided to you may continue. In that event, you will receive notice through my website of that change in control and practices, and I will make reasonable efforts to ensure that the purchaser honors any opt-out requests you might make.

Data Storage
Personally identifiable information and non-personally identifiable information collected by this site is stored on my host's servers. That host is SiteSell Inc., located at Suite 702, 1000 Saint-Jean Boulevard, Pointe-Claire, QC H9R 5P1 Canada.

How to Correct or Delete Information
I provide this privacy policy as a statement to you of my commitment to protect your personally identifiable information.
If you have submitted personally identifiable information through my website and would like to review and download that information stored on the SiteSell servers, then please click on this link.
You can also request to edit or delete any of your information from the SiteSell servers by clicking on this link.

Contacting Us

If you have any questions about this Privacy Policy statement or the privacy practices of this website, Homemade-Dessert-Recipes.com can be reached by e-mail using my handy Contact Us form. I can also be contacted directly by writing to me at my mailing address:
Donald Bell
homemade-dessert-recipes.com
c/o SiteSell, Inc.
Suite 702
1000 Saint-Jean Boulevard
Pointe-Claire, Quebec H9R 5P1
CANADA
For additional information about electronic privacy issues and the management of personal information in the private sector, or to view copies of Canada's PIPEDA and CASL privacy laws, visit The Office of the Privacy Commissioner of Canada (OPC) website at www.priv.gc.ca/en or write to:
Office of the Privacy Commissioner of Canada
30 Victoria Street
Gatineau, Quebec K1A 1H3
CANADA
Telephone: (819) 994-5444
Toll free: 1-800-282-1376
OPC Blog: https://www.priv.gc.ca/en/blog/
OPC YouTube Channel: https://www.youtube.com/user/PrivacyComm
Updates to My Privacy Policy

Homemade-Dessert-Recipes.com reserves the right to make changes in this policy. If there is a material change in my cookie and privacy practices, I will indicate on this site that those practices have changed and provide a link to the updated privacy policy. I would encourage you to review this policy periodically so that you will know what information I collect and how I use it.

Agreeing to Terms
If you do not agree to Homemade-Dessert-Recipes.com's privacy policy as posted here on this website, please do not consent to the setting of cookies and the collection and storage of your personally identifiable information.
Your explicit consent indicates acceptance of this privacy policy in its entirety.
Last updated: September 4, 2023.
Thank you for reading my Privacy Policy.

Read My Other Site Policy Pages
The Privacy Policy for this website was created using software provided by SiteSell, Inc. and is protected by international copyright law.