Traditional Easter Dessert Recipes

Grandma's traditional Easter dessert recipes offer the best homemade dessert ideas for your Easter celebrations. Get ready to enjoy fun Easter desserts such as bunny cakes, fun cookies, braided sweet breads, and be sure to save room for a traditional hot cross bun or two.
Also, enjoy making Chocolate Easter Eggs for gift giving and Easter Egg hunts; it's a fun treat that's so delicious you can expect to receive rave reviews from everybody!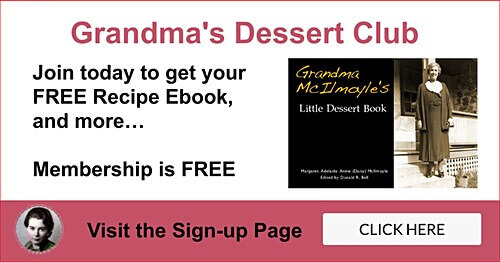 Traditional Easter Dessert Recipes for Your Easter Weekend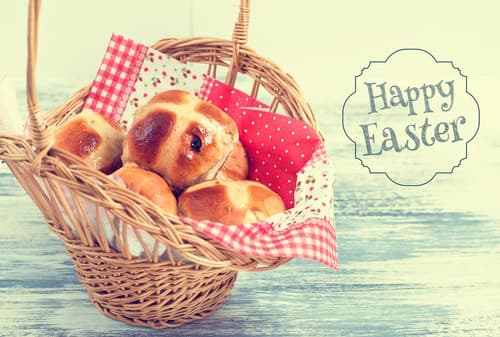 Easter Basket with Homemade Hot Cross Buns
(Source: ©AlisaRut/Depositphotos.com)
Easter Dessert Ideas You Might Like

Have you decided on a delicious Easter dessert to set on the dessert table after your Easter brunch?
The traditional Easter dessert recipes include cute Easter dessert ideas for Easter cakes such as one shaped like a giant chocolate egg and another adorned with white bunnies. They are easy cakes to make, yet they will look spectacular on any Easter table.
And imagine your family having fun while coloring Easter Eggs the old fashioned way with natural vegetable dyes. It's also fun to hand dip chocolate eggs, as they end up tasting so much better than any store-bought kind.
The collection of traditional Easter dessert recipes will help you choose the perfect dessert for your Easter brunch or dinner.

The Modern Observance of Easter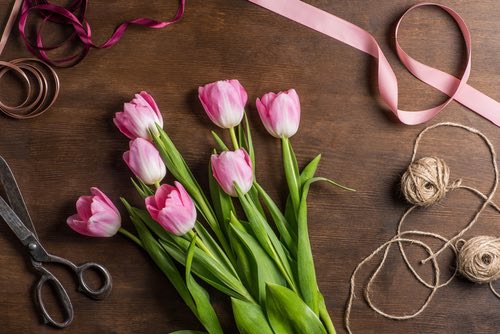 Colorful Tulips are the Perfect Flower for Easter
(Source: ©AndrewBedrov/Depositphotos.com)
Easter is THE major Christian festival of the year. Most North American Christians observe Easter Day by attending a Sunday church service that's followed by the family's Easter Dinner consisting of roast lamb.
Later, everyone enjoys a dessert table filled with fancy Easter cakes, Easter cookies, and sweet Easter treats.
Early on Easter morning, the children enjoy an Easter egg hunt, as they search for candy Easter Eggs and chocolate Easter Bunnies which are hidden throughout the house by their parents.
Back when Grandma was a little girl, she tied onion skins around hen's eggs with string and boiled them to dye the shells in natural colors. The colored eggs were eaten by the family for breakfast on Easter Sunday morning.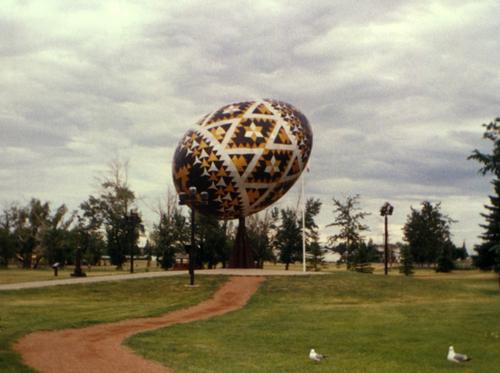 Canada's Pysanka Is the World's Biggest Easter Egg
(Source ©Don Bell)
Did you know the world's largest Easter Egg is in the small town of Vegreville in Alberta, Canada?
Made of multicolored aluminum triangles, it's 7.8 meters long (25.7 feet), 5.6 meters wide (18.3 feet), and stands 9.6 meters high (31.6 feet), and it weighs over 2300 kilograms (5000 pounds).
It is called Pysanka, the Ukrainian term for Easter Egg. The sculpture's dedication plaque was unveiled by Her Majesty Queen Elizabeth II, Queen of Canada, while on her 1978 royal tour.
The photo of Pysanka was taken by my late mother-in-law Helen Fleming on one of her holiday trips across Canada.

The History of Easter and Its Meaning

The word Easter likely comes from the early German word eostarun, which means sunrise. This is fitting as Easter celebrates the early morning Resurrection of Jesus on the first day of the week following his death by crucifixion on Good Friday. (Gospel of Mark 15-16).
To most of the world's non English speaking Christians, Easter is more accurately known as Pascha, an Aramaic word derived from the Hebrew word Pesach, which means Passover.
Jesus celebrated the Jewish Passover with His disciples shortly before he was arrested by the Roman soldiers and later executed on the cross.
Passover is a yearly remembrance of how God delivered the Jewish people from slavery in early Egypt (Exodus 12).
Christians view Easter as a type of Passover since Jesus delivered us from eternal death and freed us from being a slave to wrongdoing through His sacrificial death and Resurrection.
Enjoy a Blessed Easter
Easter is traditionally celebrated on the first Sunday after the first full moon following the first day of spring in the Northern Hemisphere, which could be anytime between March 22 and April 25; whereas the Jewish Passover is observed in March or April, on the 15th day of the Hebrew month of Nisan.
Traditional Easter dessert recipes have been long associated with the Easter celebration. For instance, Tansie Recipes were prized by cooks in Medieval England, as "tansies" were a favorite Easter dish resembling a fruit-flavored, custard-like pancake.
Tansies were typically garnished with bitter-tasting leaves from the tansie herb symbolic of the "bitter herbs" of the Passover meal.