Do You Remember When...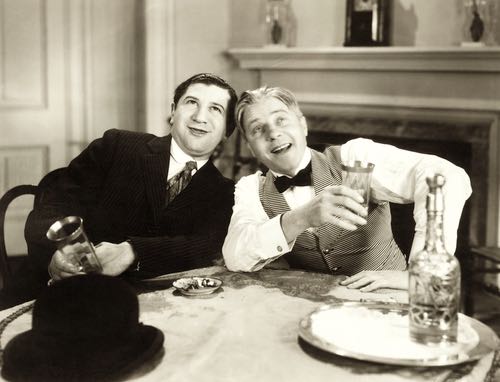 Mr. Hardcastle Remembers the Good Old Days
(Source: ©everett225/Depositphotos.com)
Do you remember when the Good Old Days weren't all that, ahem, old? If you're anything like me, you're probably wondering how the years could have passed by so fast. It's almost like a blur!
"I love everything that's old: old friends, old times, old manners, old books, old wine," says Mr. Hardcastle in Goldsmith's She Stoops to Conquer. Ah, yes... I am sure that Hardcastle speaks for many of us. It's fun to reminisce.


Do You Remember When...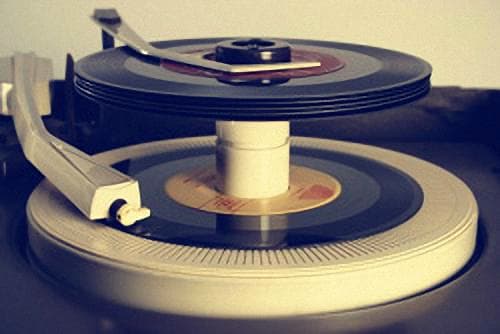 You Spun 45 RPM Records with Huge Center Holes
(Source: ©123rf.com/bruce-riccitelli)
Your milk came in glass bottles with cardboard stoppers with a layer of cream on top of the milk.


Your powdered laundry detergent came with free towels, dishes, or glasses hid inside the box.


Calories were never counted in desserts, and cream and butter were healthy ingredients.


Tinkertoys®, hectograph copies, ringer washing machines, peashooters, Sunday drives with the family, and soft drink cartons.


You got Orange Crush® in a brown-glass bottle out of a big cooler filled with water and floating blocks of ice.


A family picnic meant spreading a blanket at the side of a country road and enjoying homemade sandwiches, icicle pickles, and thick slices of fresh-baked apple pie.


You got big ice cream cones for 10 cents with real cream and three flavors to choose from: vanilla, strawberry, and chocolate.


And who could ever forget the classic toy commercials? Sit back, watch the YouTube video below, and enjoy some timeless memories:

I especially remember watching the Slinky commercial. I could hardly wait to get one and watch it walk down the stairs! Afterwards, Mom and Dad were sorry they gave it to me. Such a racket!


Welcome to Grandma's Nostalgia Fun
Remember When It Was so Hip to Hang Out in the Record Store
(PD Source: Calling All Girls Magazine - Oct. 1945)
Do you remember when times seemed simpler and more enjoyable? Whether it's the 70s, 60s, or 50s, or earlier still, you'll find LOTS of fun nostalgia here.

Click Here
to read the timeless memories shared by visitors to this site.
Be sure to see "When the Circus Came to Town" below. Read the wonderful visitor comments by Victoria B. Cristiani Rossi whose family owned and performed in the world-famous Cristiani Circus.


Do you remember your high school Latin? — Erat abhinc viginti annos hodie, Centurio Piper catervam canere docuit.
Translation: "It was twenty years ago today, Sergeant Pepper taught the band to play."

Are You a Part-Time Writer?
Reel-to-Reel Recorder
Would you write for us? Share your own childhood memories and nostalgia with others who visit this page. Maybe you could tell us about your first car, or a special event in your life, while including with an interesting photo or two.
We would love to hear from you.
For instance, I recall growing up in the 1950s. The older girls at school wore saddle shoes, and the boys wore Ivy League pants with thin black and grey stripes. And remember those white buck shoes that were so hard to keep clean.
What do you remember?
Click Here for Submission Instructions


Submission Form
Fill out the following form to submit your article and photos.


Memories Shared by Others
Click on the links below to read the fond memories in articles submitted, and the comments received from other visitors to this site.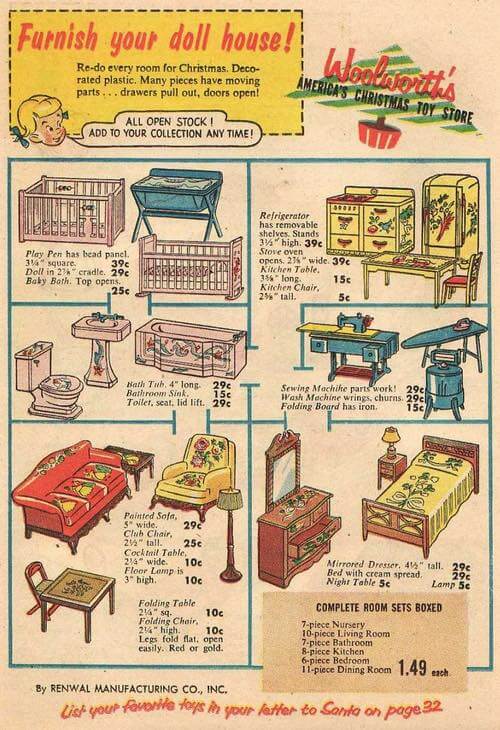 1950s Doll House Furniture - How Styles Have Changed
(PD Source: Dell Comics 1953)
You May Also Like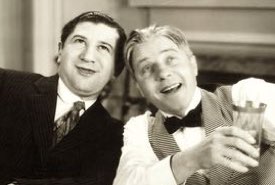 Enjoy Fun & Nostalgia

As an Amazon Associate I earn from qualifying purchases.