How to Sew an Apron

Learn how to sew an apron using the free vintage basket apron pattern below. Aprons are beautiful to wear and very practical too. You can always use several. Grandma always kept a couple for everyday use, and a fancy one to wear on special occasions.
Now, you can proudly wear your own handiwork or if you haven't the time to make one, get one of Cindy's Beautiful Handmade Aprons for yourself or as a gift to someone special.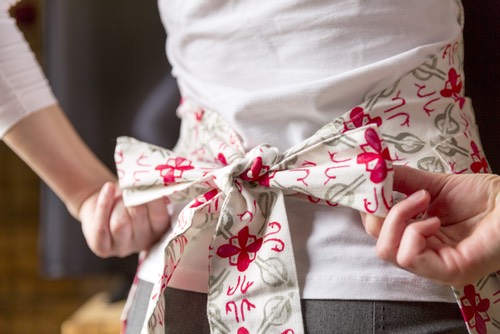 Look Forward to Tying Your New Apron
(Source: ©artursfoto1/Depositphotos.com)
Grandma loved to wear her aprons around the house and out in the garden too. It's hard to imagine her not wearing one. She always kept several hanging in the pantry cleaned and pressed ready for life's little emergencies.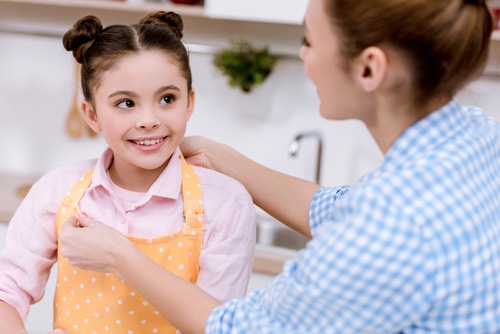 A Smaller Apron Always Comes in Handy
(Source: ©AllaSerebrina/Depositphotos.com)
Grandma also kept one or two smaller aprons handy for those special times when her granddaughters asked to help out with the baking.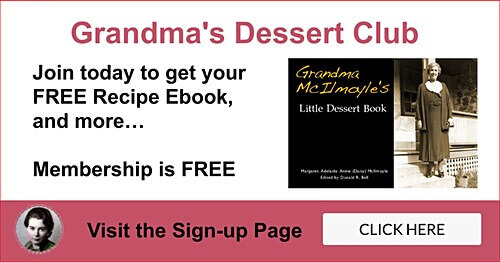 Learn How to Sew an Apron

United States Department of Agriculture (1944)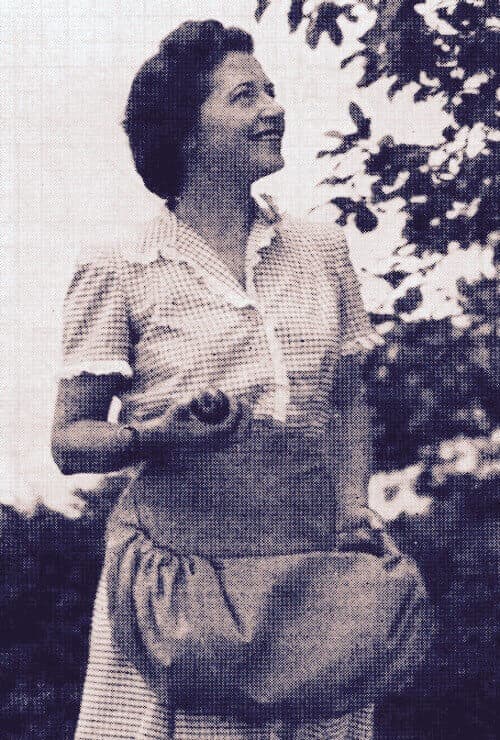 Vintage Basket Apron Designed for Double Duty
(Source: U.S. Dept. of Agriculture, 1944)
Designed for double duty, this simple tie-on basket apron, also known as a harvest apron, equipped with shoestrings in the edge casings, can be quickly transformed into a basket for carrying in such things as apples or clothes pins. It leaves both hands free for shutting a gate or opening a door.
Attractive and totally practical, this may be serviceable round-the-house or by pulling the drawstrings, you have a basket for carrying in ears of ripened corn and garden vegetables or even freshly laid hen eggs.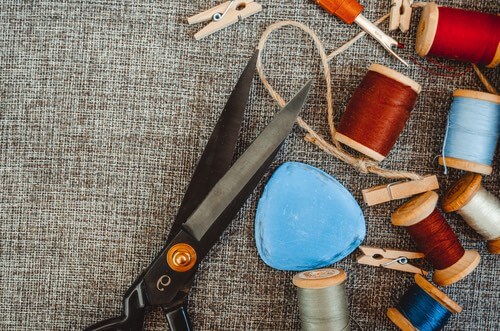 Have Fun Learning How to Sew a Vintage Apron
(Source: ©grigorly_pavl…/DepositPhotos.com)
Here's how to sew an apron that's both attractive and practical:

Make this homemade apron of sturdy cotton — 1 yard is enough — and use strong, smooth cotton shoestrings in the edges. You'll need four 36-inch shoestrings.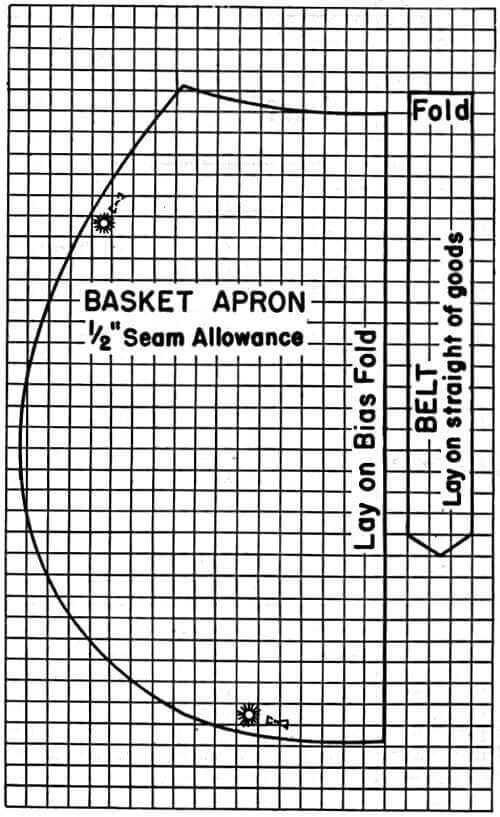 Basket Apron Pattern with One-Inch Squares
(Source: U.S. Dept. of Agriculture, 1944)
Draw 1-inch squares on a 23-inch by 38-inch sheet of paper and draw the basket apron pattern on the squares as shown.
Get secure instant access to your FREE PDF COPY of the above Basket Apron Pattern that you can download and print out for easy reference.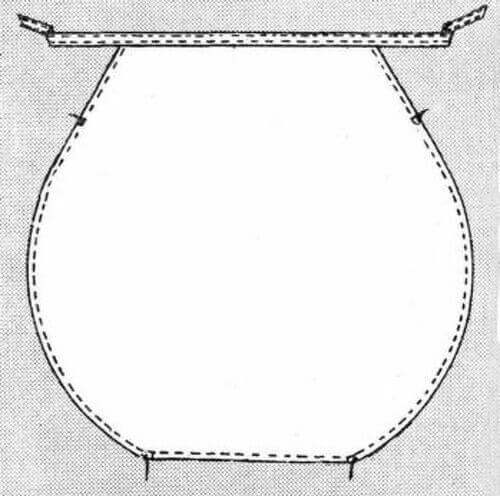 Pattern Showing the Placement of Four Eyelets
(Source: U.S. Dept. of Agriculture, 1944)
Work four eyelets — one at each of the four places indicated on the hem. Turn the hem and stitch it.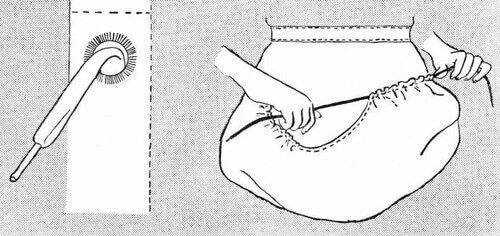 Shoestrings are Threaded Through Side Casings
(Source: U.S. Dept. of Agriculture, 1944)
Thread two shoestrings through each side casing. For a good hand grip, let 2 or 3 inches of one string hang from top eyelet, 2 or 3 inches of the other string hang out the lower eyelet.
Cut off the opposite end of each string and bar tack it just back of the eyelet.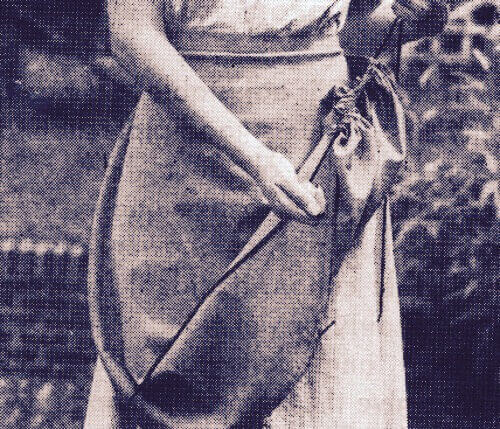 Basket Apron Easily Transforms for Carrying Objects
(Source: U.S. Dept. of Agriculture, 1944)
Pull the strings, drop the ends inside, and you have the basket pictured above. The cotton shoestrings will not slip until you grasp the edges of the apron firmly back of the eyelets and pull.
Take pride in having learned how to sew an apron! Enjoy wearing it and be prepared to receive compliments.

Source: National Agricultural Library, Agricultural Research Service, U.S. Department of Agriculture.

Watch How to Sew an Apron

Follow Professor Pincushion's step-by-step YouTube video and make an attractive vintage half apron decorated with contrasting cotton fabric, decorative rick-rack, long ties, and a handy pocket.
Materials Needed:
5/8 yard cotton fabric
1/3 yard contracting fabric
1 package medium rickrack
All-purpose thread

Pattern Dimensions:

Main apron = 32 x 14 inches
Straps = 44 x 3 inches (2 needed)
Pocket = 5-1/2 x 5-1/2 inches
Contrasting bottom = 32 x 5 inches
Contrasting top band = 17 x 6 inches

Visit the Professor Pincushion website for numerous learning-to-sew videos and a membership offer.
Lacking the Time to Make Your Own?
Get Cindy's Handmade Aprons

Get one of Cindy Best's beautiful creations… the BEST aprons! Our friend Cindy has a unique flair for style, color, and fabrics, and her comfortable aprons reflect her eye for fine detail.
You might already know how to sew an apron but simply haven't the time, so why not let Cindy create and sew a beautiful apron for you? Just look at the sample aprons pictured below and imagine yourself wearing one.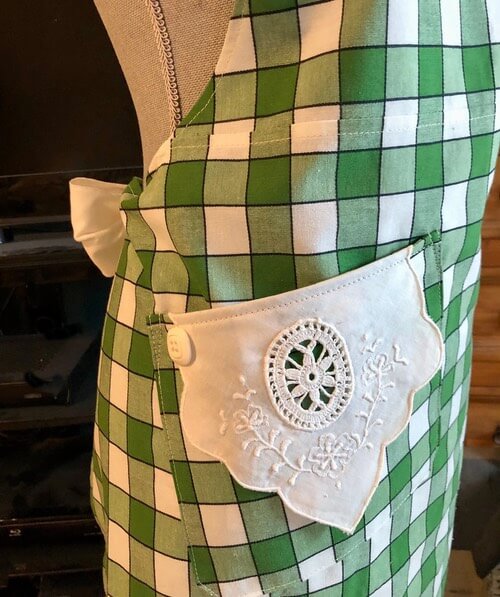 Order Your One-of-a Kind Handmade Apron Today
(Source: ©Cindy Best, Used with Permission)
Each of Cindy's creations gets her special attention. Note the fine stitching detail and the charming coordinating buttons. Machine washable and hang to dry easy cleaning. You'll love the one-of-a-kind value.

High Quality Sewing Detail from So Many Buttons Studio
(Source: ©Cindy Best, Used with Permission)
Cindy's aprons are all handmade with old fashioned quality and value sewn in. You'll love her flattering functional styles thoughtfully designed to bless the wearer. Just look at the sample below, isn't it beautiful?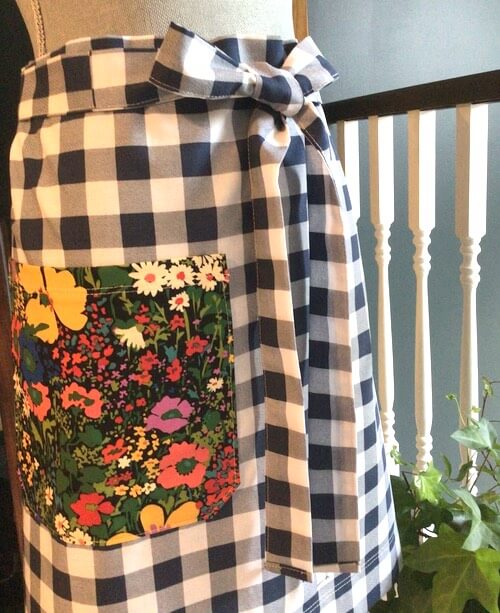 Imagine Tying On Your Very Own Cindy Best Apron
(Source: ©Cindy Best, Used with Permission)
Wouldn't you love to be wearing one of Cindy's colorful apron creations while serving your guests? They're all one-of-a-kind, so to avoid any disappointment, be sure to place your order at So Many Buttons Studio today. Just click the button below…

Also take a peek at Cindy's decorative throw pillows. Grandma always treasured a soft, beautiful pillow that helped her relax in her favorite chair after a busy day.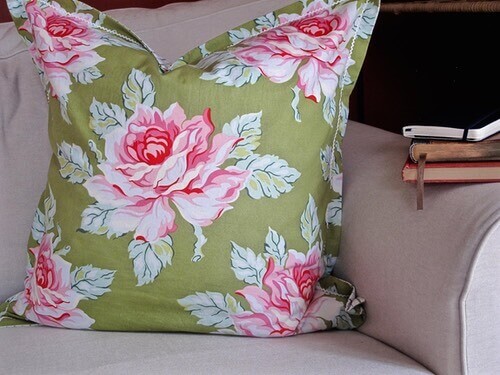 Decorative Pillowcase Thoughtfully Crafted by Hand
(Source: ©Cindy Best, Used with Permission)
Cindy's gorgeous throw pillows are all hand-crafted one-of-a-kind creations. They make a wonderful gift for any occasion.
And while Cindy's handcrafted ready-to-wear aprons are perfect for gift giving, keep in mind you'll also want one or two hanging in your own kitchen. So, treat yourself today…
Visit Cindy's So Many Buttons Studio at Etsy now!
Grandma's Favorite Aprons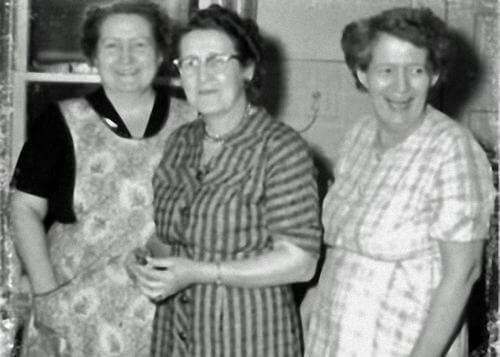 Spot the Lady of the House? — Guests Don't Wear Aprons
(Source: ©Maureen Stephan, Used with Permission)
Knowing how to sew an apron is a handy skill to have. Aprons are beautiful and practical, and you can always use several. Grandma found many uses for her aprons round-the-house, and you are bound to find many practical uses for yours too.

Aprons not only protected Grandma's clothing from flour and grease spatters, they also served as a handy potholder, a clean towel to wipe her hands, a soft cloth to dry a little one's tears, and a ready basket to carry fresh eggs from the hen house.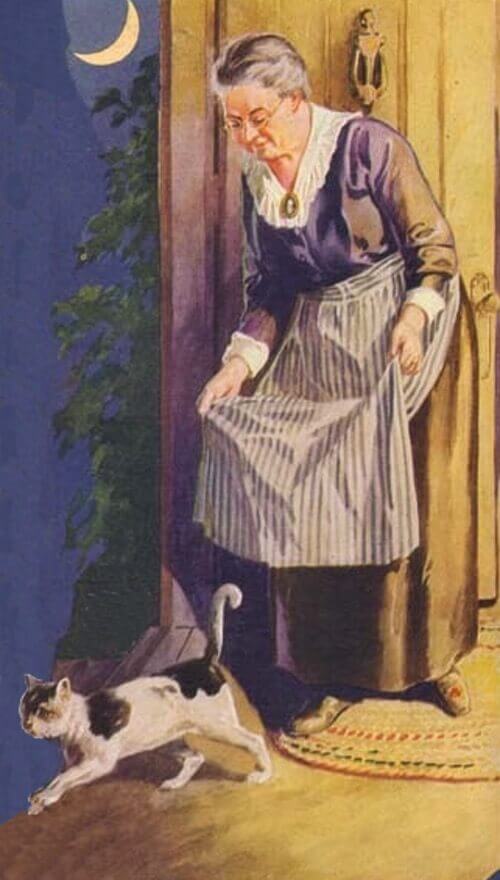 Grandmother Using Her Apron to Shoo the Cat Out
(PD Source: Adapted from Armour's Oats, 1922)