Funny Cooking Quotes
Enjoy reading this collection of funny cooking quotes meant to bring a smile and a chuckle to brighten your time in the kitchen. After all, food should be enjoyed!

You'll find delightful quotes about food by Chef Julia Child, Phyllis Diller, Oprah Winfrey, Woody Allen, George Bernard Shaw, Sir Winston Churchill, and other notables from the past and present.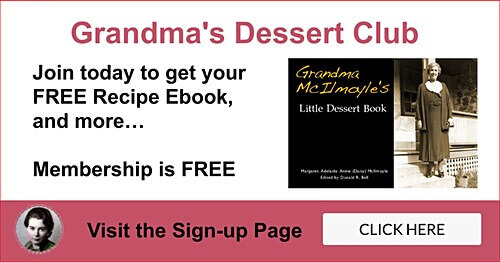 Enjoy Funny Cooking Quotes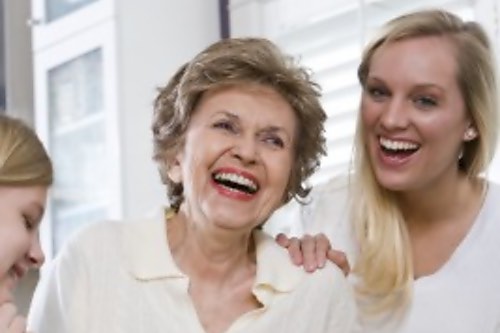 Who Says You Can't Have Fun While Cooking
(Source: ©kai-chiang/123RF.com)
This collection of funny cooking quotes has been compiled from a wide variety of vintage books, magazines, and other published sources.

A party without cake is just a meeting. — Julia Child

I don't even butter my bread. I consider that cooking. —Katherine Cebrian

There is such a buildup of crud in my oven there is only room to bake a single cupcake. —Phyllis Diller

The two biggest sellers in any bookstore are the cookbooks and the diet books. The cookbooks tell you how to prepare the food, and the diet books tell you how not to eat any of it. —Andy Rooney

It's so beautifully arranged on the plate—you know someone's fingers have been all over it. —Julia Child commenting on nouvelle cuisine

When compelled to cook, I produce a meal that would make a sword swallower gag. —Russell Baker

Life is too short to stuff a mushroom. —Storm Jameson

The most remarkable thing about my mother is that for thirty years she served the family nothing but leftovers. The original meal has never been found. —Calvin Trillin

I prefer my oysters fried; that way I know my oysters died. —Roy G. Blount, Jr.

God sends meat and the devil sends cooks. —Thomas Deloney (1543-1600)

There is no sincerer love than the love of food. —George Bernard Shaw (1856-1950)

I was 32 when I started cooking; up until then, I just ate. — Julia Child

The most dangerous food is wedding cake. —American proverb

Poets have been mysteriously silent on the subject of cheese. —G. K. Chesterson (1874-1936)

Recipe For Chili: Put a pot of chili on the stove to simmer. Let it simmer. Meanwhile, broil a good steak. Eat the steak. Let the chili simmer. Ignore it. —Allan Shivers, former governor of Texas

Nachman's Rule: When it comes to foreign food, the less authentic the better. —Gerald Nachman

Isn't there any other part of the matzo you can eat? —Marilyn Monroe (1926-1962) after having eaten matzo ball soup three times in a row

No one is lonely while eating spaghetti. —Robert Morley

A louse in the cabbage is better than no meat at all. —Pennsylvania Dutch proverb

I will not eat oysters. I want my food dead—not sick, not wounded—dead. —Woody Allen

The only time to eat diet food is while you're waiting for the steak to cook. — Funny cooking quote by Julia Child

We didn't starve, but we didn't eat chicken unless we were sick, or the chicken was. —Bernard Malamud (1914-1986)

Eating an artichoke is like getting to know someone really well. —Willi Hastings

When men reach their sixties and retire, they go to pieces. Women go right on cooking. —Gail Sheehy

Only Irish coffee provides in a single glass all four essential food groups: alcohol, caffeine, sugar, and fat. —Alex Levine

In Mexico we have a word for sushi: bait. —Jose Simon

Part of the secret of success in life is to eat what you like and let the food fight it out inside. —Mark Twain (1835-1910)

I prefer Hostess® fruit pies to pop-up Pop-Tarts® because they don't require so much cooking. —Carrie Snow

You know why the French hate us? They gave us the croissant. And you know what we did with it? We turned it into a croissandwich. —Denis Leary

The trouble with eating Italian food is that five or six days later you're hungry again. —George Miller

My idea of Heaven is a great big baked potato and someone to share it with. —Oprah Winfrey

Where there's smoke, there's toast. —Anon

My wife and I tried to breakfast together, but we had to stop or our marriage would have been wrecked. —Sir Winston Churchill (1874-1965)

Reminds me of my safari in Africa. Somebody forgot the corkscrew and for several days we had to live on nothing but food and water. —W. C. Fields (1880-1946)

Eggs! They're not a food, they belong in no group! They're just farts clothed in substance. —Dylan Moran

The highlight of my childhood was making my brother laugh so hard that food came out of his nose. —Garrison Keillor

There's no such thing as soy milk. It's soy juice. —Lewis Black

I no longer prepare food or drink with more than one ingredient. —Cyra McFadden

I don't eat snails. I prefer fast food. —Strange de Jim

Strength is the capacity to break a chocolate bar into four pieces with your bare hands—and then eat just one of the pieces. —Judith Viorst

"Frank, wake up. There's a burglar in the kitchen and he's eating up the rest of the homemade pie we had for dinner."
"Go back to sleep, dear. I'll bury him in the morning."
About the Funny Cooking Quotes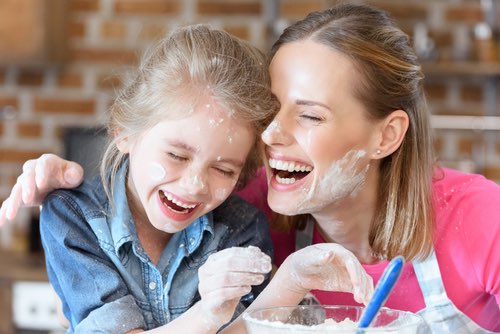 Laughing Out Loud at Funny Cooking Quotes
(Source: ©DmitryPoch/Depositphotos.com)
With a clever blend of wit and satire, these funny cooking quotes strike chords of truth causing us to see ourselves and others in our relationship to eating.
Enjoy reading them whenever you have the need of a smile or a chuckle. I'll be adding new quotes as I find them.
You're Getting Too Much 'Lectricity On the Toast
(PD Source: Angel Face 1957)
A woman, caught short on ingredients for her afternoon bridge club dessert, rushed to the store for food. With her, she took five-year-old Jack.
"Hey Mom, can I tell you something?" puffed Jack as they rushed to the corner store.
"No, Jack, I'm too busy," said his mother.
At the store, Jack tried again, "Hey Mom…"
"Don't bother me, Jack. I'm trying to think," his mother interrupted.
Finally at home, Jack said, "NOW can I tell you?"
"Oh, all right, what IS it?" said his mother in exasperation.
"I just wanted to tell you that the zipper on the back of your dress is unzipped!"

Please Share this Page with your family and friends by using the handy social buttons below. They'll love starting their day on a happy note too.