Classic TV Shows

Many of us can never forget the classic TV shows of our youth. Not only did those early television programs entertain us, but they created fond memories that can last a lifetime.
Who can ever forget watching a favorite TV show with friends and family members? Even now, whenever you watch an old series on YouTube, those wonderful memories come flooding back.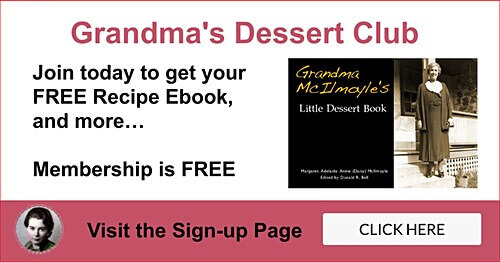 Remembering the Classic TV Shows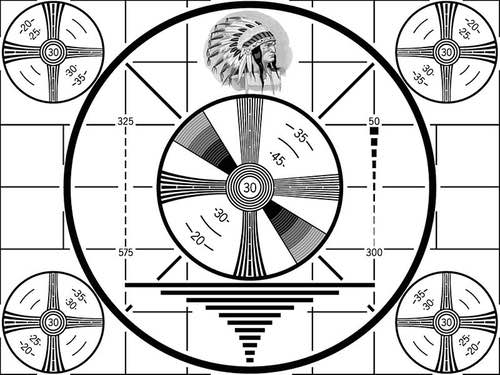 RCA Indian Head Test Pattern, circa 1939
(PD Source: Wikipedia.com)
Many of the early TV series had been carried over to television from their corresponding old time radio programs. People Are Funny, Our Miss Brooks, Amos 'n Andy, Fibber McGee and Molly, Gunsmoke, and The Lone Ranger are just a few that come to mind.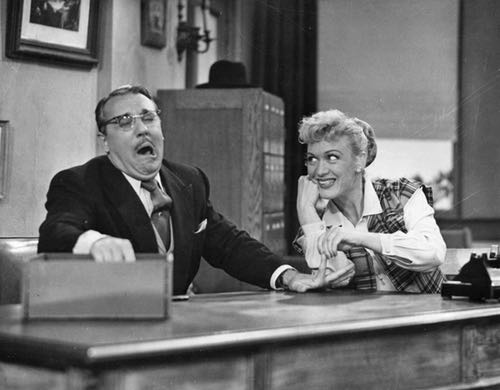 Gale Gordon and Eve Arden in "Our Miss Brooks"
(PD Source: Our Miss Brooks CBS TV Series)
It was such a thrill to finally get to see the actual characters, sets, and locations on that tiny screen. Some shows and stars were as we imagined, but after all the anticipation, others were sometimes disappointing. It was truly a unique time in home entertainment.

The Golden Age of Television

As a young boy, I loved to rush home from school to watch Sea Hunt starring Lloyd Bridges, The Roy Roger's Show starring Roy Rogers and Dale Evans, and The Cisco Kid starring Duncan Renaldo and Leo Carrillo as Pancho.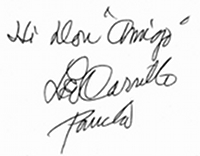 Leo Carrillo Autograph
(Source: ©Don Bell)
Getting Pancho's (Leo Carrillo) autograph at the 1960 Peterborough Exhibition was one of my biggest boyhood thrills. He was such a kind and gentle man.
In the evenings, who could ever forget watching those wonderful situation comedies? The "I Love Lucy" show starring the incomparable Lucille Ball was one of the all-time favorites.
Take a moment to relive one of TV's classic comedy moments as you watch Lucy in the short YouTube video below.

And, of course, there was the popular family sitcom "Leave It to Beaver" with Tony Dow as Wally, and Jerry Mathers as the Beaver.

Leave It to Beaver's Jerry Mathers and Tony Dow
(PD Source: Publicity Photo)
Speaking of classic TV sitcoms, here's a list of just a few favorites from years gone by, in no particular order. See how many you can remember!

I Love Lucy
Mary Tyler Moore
The Honeymooners
The Andy Griffith Show
The Dick Van Dyke Show
The Brady Bunch
The George Gobel Show
The Donna Read Show
The Lucy Show
Leave it to Beaver
The Partridge Family
That Girl
Dennis the Menace
Hazel
All in the Family
Happy Days
Father Knows Best
Three's Company
The Jeffersons
The Flintstones
The Bob Newhart Show
My Favorite Martian
Gilligan's Island
The Bob Cummings Show
The Milton Berle Show
December Bride
The Beverly Hillbillies
My Three Sons
The Munsters
I Dream of Jeannie
Classic TV Shows Remembered

If you're a fan classic TV shows, you'll have LOTS of fun reminiscing here. Relive the glorious Golden Age of Television and join in by sharing your comments.
Be sure to read the article about the "World of Giants" TV drama series. It was an unusual television show for its time with its 6-inch tall secret agent, and its dramatic special effects kept you on the edge of your seat.
Watch the short YouTube video below as secret agent Mel Hunter battles an unfriendly house cat while attempting to use a desk telephone.

And if you're a TV Western fan, you'll love watching this 5-minute YouTube clip of the 1959 Bob Hope comedy film "Alias Jesse James," and its roundup of popular TV Western stars from the 1950s.
The TV Western was hugely popular in the 1950s and into the 1960s. Here's a few series from days gone by. How many can you remember?
The Rifleman
Have Gun - Will Travel
Maverick
The Rebel
Wanted: Dead or Alive
Lawman
Cheyenne
Gunsmoke
The Restless Gun
Tales of Wells Fargo
Laramie
Sugarfoot
Death Valley Days
Shotgun Slade
The Lone Ranger
Bonanza
Bat Masterson
Wagon Train
The Virginian
Hopalong Cassidy
Rawhide
The Cisco Kid
The Range Rider
Buffalo Bill, Jr.
Annie Oakley
The Gene Autry Show
Zorro
The Roy Rogers Show
The Wild Wild West
The Guns of Will Sonnett
Share Your Favorite Classic TV Shows
Share your fond memories of Classic TV Shows with others.

Your story automatically becomes its own Web Page. Please include at least 400 words of text and photos, so it can get accepted by the search engines. When published, it becomes available to you, your friends, and other visitors to this site.

Classic TV Shows Shared by Others
Click on the links below to read stories about Classic TV Shows shared by other visitors, and the comments they received.


TV Show With 6-Inch Tall Secret Agent

Born in 1954, as a small child I watched a television series that had a team of federal agent partners. The unusual thing was one of the agents was only …

TV Western Star Leo Carrillo

I found the autographed picture shown above while digging through some old photo albums, and it got me reminiscing about some of the old TV shows I loved …
1950s Television Westerns

A number of the popular radio Westerns made the successful transition to television, and I can remember how exciting it was to finally get to see what …
How to Share Your Story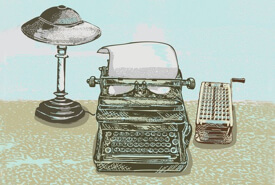 Why not share your story? It's easy and fun to do, and we would all love to read it. Simply follow the easy instructions.