How to Share Your Story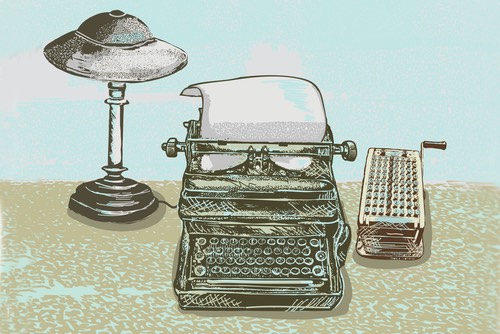 Do You Have a Story to Share? Let's Get Typing!
(Source: ©JDawnInk/iStock.com)
This How to Share Your Story Guide makes it easy to preserve your thoughts for family members, friends, and others to enjoy.
Do you have memories to share about the Good Old Days? Or maybe you'd like to share your thoughts about the Golden Age of Radio, or your favorite classic TV show.
Submitting a story is easy and fun. There's no membership login or registration needed. Just type or paste your words into the special Submission Form found on the page where you would like to submit your story.
Once on the page, click on the link where it says "Click Here to See the Rest of the Form and Complete Your Submission" to expand the form.
You will be creating your own special webpage, so you'll need to write at least 400 words or more (1500 words maximum) for your piece to get accepted and properly indexed by Google's Search Engine.

Important
Your story must be written in your own words!
I cannot accept © copyrighted content from magazines or other publications, nor can I accept content that has already been published on other websites. Google hates duplicate content.
I can only accept your unique, original story.
Also, I cannot accept affiliate links or links to pages on another website because of privacy concerns.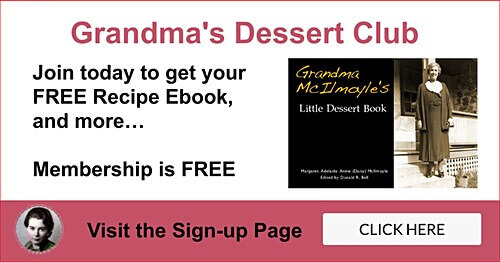 Here's How to Share Your Story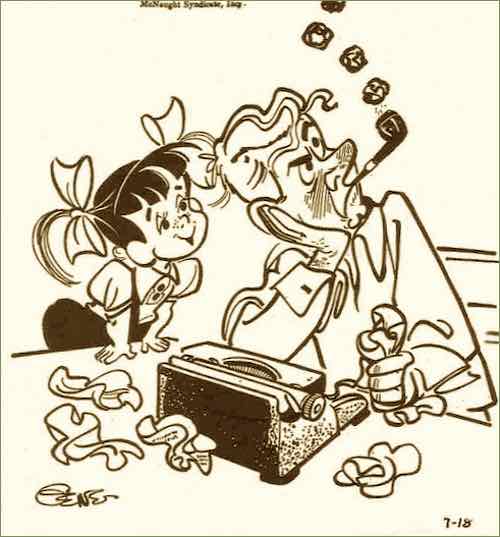 "Whatsa matter, typewriter spell something wrong again?"
(PD Source: Angel Face 1957)
Step 1 — Enter Your Title

Enter your Story Title. For example, one writer remembered shopping at the 5 & 10 and simply called her story "Shopping at the 5 & 10."

Your title will help people to find your article when they search for the topic on the Internet.
Once you have entered your Story Title in the form field, the rest of the submission form will instantly appear below it, so you can finish writing.

Step 2 — Write Your Story

Entering your story in the form is easy. Just type!
Your story will automatically appear on its own special webpage exactly the way you enter it on the form. Share your thoughts within a minimum of 400 words and a maximum of 1500 words, so Google can properly index your story.

After submitting your story, you'll be taken to a page where you'll get a chance to make any changes, before it's submitted for my final approval. I might need to edit it slightly for best appearance and readability.
Remember, it's your page to share what you want, but please follow the Submission Guidelines. Please do not include sensitive or private information that could cause offense, embarrassment, or loss of privacy to someone.
Writing Tips

You can type your story directly into the form. However, feel free to compose your article in a word processor or text editor first, and then copy and paste it into the submission form, if you find that easier.

You can enclose a word or phrase in square brackets to make it appear bold for a title or subheading. For example [My Story] would show as My Story on the webpage containing your article.

Since most people quickly scan webpages, try to include your best thoughts in your opening paragraph.
Click the question marks [?] on the form for additional help.
Step 3 — Upload Photos
Do you have an interesting photo to upload that's related to your story? You can submit up to 4 photos with your story (.jpeg format). Photos are optional, but readers do LOVE to see photos, and they always add interest.

Click the "Choose File" button and browse to find the .jpeg photo on your computer, and select it. Finally, add a brief description in the "Add a Picture Caption" field. Upload 3 more photos, if you want to.
Click the question mark [?] on the form for additional help.
All photos submitted must be your own, took either by you or a family member. Copyrighted © photos will not be accepted!
Step 4 — Submit Your Story

Now it's time to submit your story. Read the "Submission Guidelines" carefully, and click on the box to agree.
Finally, click on the "I'm not a robot" box, and Submit Your Story. A new page will open, and you can make any changes to your story, as needed.

Frequently Asked Questions
Will My Story be Edited?
All stories are reviewed before they are published, and they are edited when necessary. Stories must be family-friendly and original.
How Long Should My Story Be?

Sorry, but I cannot publish a story consisting of only a few sentences. You need to write at least 400 words (1500 words maximum) for your piece to get properly indexed by Google. People enjoy reading stories.

How Will I Know When My Story is Accepted?
You will have the option to receive an email letting you know that your story has been accepted and published on my website.
Will I Know When Others Comment?
Yes. You will have the option to receive an email letting you know whenever anyone comments on your story.
Can I Leave Comments on Stories?
Yes! You can leave short, applicable comments on the stories you read, even your own.
Are Comments Moderated?
Yes, I review all stories and comments that are posted.
Do You Pay for Stories?
No. By submitting your story and photos to this website, you waive the right to payment of any kind. You do receive the gratitude of your readers. Read my Terms of Use for additional information.

Please Share Your Story

Ready to share your story? It's easy!

Visit a Story Page where you would like to share your story, and scroll down. You will see an easy-to-use form where you can post your Story Title, and begin writing your story. You can also upload photos for your story, if you have any.
The Available Story Pages
Reminiscing the Good Old Days — A page where people can have fun remembering the good old days when life seemed simpler.

The Golden Age of Radio — A page to recall the days of Old Time Radio, and the popular radio personalities and programs.
The Classic TV Shows — A page to recall those earlier television programs that entertained us and created fond memories to last a lifetime.
Aeolian Harp Plans — A page for people who enjoy building homemade wind harps and reading about Aeolian harps made by other hobbyists.
Once your story has been accepted and published, be sure to let your friends and family members know, so they can enjoy reading it.