Listen to Old Radio Shows
Listen to Old Radio Shows Online

Now, you can listen to old radio shows online hand chosen from the Golden Age of Radio. These vintage radio broadcasts were popular entertainment back in the 1930s, 1940s, and even into the 1950s, the days before television became widely popular.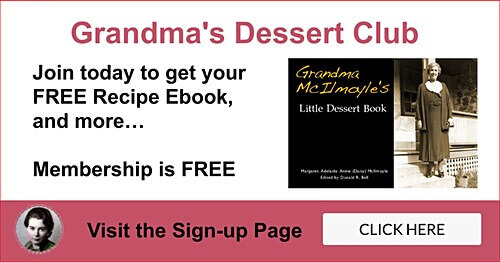 Get Ready to Listen to Old Radio Shows and Experience the Fun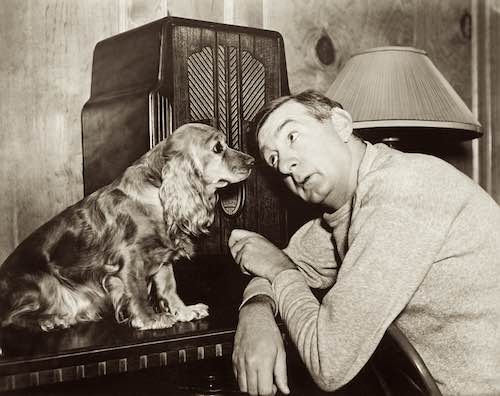 Best Friends Listen to Old Radio Shows
(Source: ©everett225/Depositphotos.com)
Being a youngster in the 1950s, I can recall my family gathered closely around the radio. The broadcast signals didn't come in clear on some nights, and I would have to run over and tap the radio to stop it buzzing. We didn't want to miss a single word!
Unbridled laughter and suspense were often generated by those Old Time Radio (OTR) shows, because the listener's imagination produced images richer and far more detailed than any film.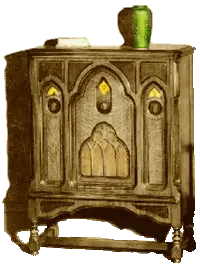 I handpicked a sampling of classic radio programs that will help you experience what those early days of radio were really like. There's over 2 hours of OTR listening pleasure below.

First, you'll need to get ready:
Pop a bowl of buttered popcorn.
Turn up the volume on your speakers.
Turn down the room lights and get comfortable.
Now — Sit back and listen to old radio shows.

OTR Comedy

The Baby Snooks Show: 1946 Halloween Show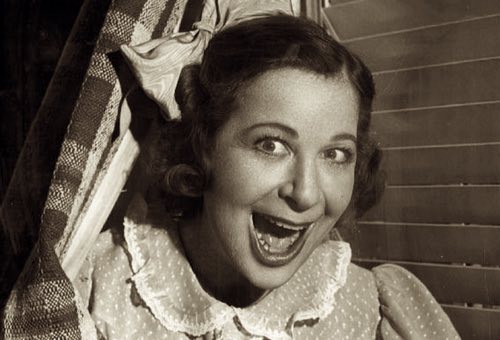 The Baby Snooks Show Starring Fanny Brice
(PD Source: Publicity Photo, circa 1940)

"Yes, it's the Baby Snooks Show starring Fannie Bryce as Baby Snooks, with Hanley Stafford as Daddy, Carmen Dragon and his orchestra, and yours truly, Harlow Wilcox, and brought to you each week by Jell-O® and Jell-O® Pudding.
"Well, I guess I don't have to tell you ladies and gentlemen that last night was Halloween. I don't know what you did, but here's what happened in the Higgins home. The family was just finishing dinner..."

First broadcast on October 31, 1946. (30:46 min.)

Amos 'n' Andy: 1941 Christmas Show


The Amos n' Andy Show was maybe the most popular of all the OTR broadcasts. The zany characters of Andy Brown, Amos Jones, the Kingfish, Calhoun, Lightnin', Sapphire, Mama, and Madame Queen delighted millions of their North American fans.
As you listen to old radio shows, prepare to laugh out loud at the one of early radio's funniest comedy programs.

First broadcast on December 24, 1941. (13:43 min.)

OTR Western

Gunsmoke: The Stage Hold Up


Westerns were very popular on radio and none more so than this famous series called Gunsmoke. Let's listen in as United States Marshal Matt Dillon recounts how his stagecoach journey suddenly turned violent.

First broadcast on January 2, 1954. (20:54 min.)

OTR Music

National Barn Dance: Tenth Anniversary Show


Get ready for OTR as its best. For country music lovers, National Barn Dance was one of the most popular shows on the radio. Listen now to the show's tenth anniversary special broadcast.
Adding to the experience, the music's mild fading in and out is just how a distant station sometimes sounded on the old tube radio sets during the early evening hours.

First broadcast on October 2, 1943. (29:45 min.)

OTR Science Fiction

Dimension X: Martian Death March


Forget TV's Star Trek! Back in the Golden Days of Radio we had Dimension X, one of the most popular science fiction series on the airwaves. Now, dim the room lights low and begin to imagine the future.

First broadcast on January 14, 1951. (22:44 min.)

OTR Mystery

The Whistler: Mystery of the Shrunken Head


The Whistler needs no introduction. It was likely the most popular old time radio mystery-suspense series broadcast.
You'll listen to this old radio show while sitting on the edge of your seat. Dim the room lights and wait for the Whistler to arrive!

First broadcast on October 18, 1942. (29:20 min.)

OTR Theater and Drama

The Challenge of the Yukon: Trap for a Mountie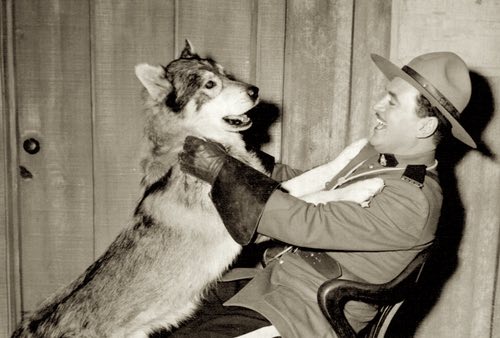 Sergeant Preston of the NWMP and Yukon King
(PD Source: Publicity Photo, circa 1955)

Steady yourself for drama and adventure in Canada's Yukon Territory. Like other popular radio broadcasts of its day, this program went on to television greatness as "Sergeant Preston of the Yukon" featuring Canadian Mountie Sgt. Preston and his fearless dog Yukon King.

First broadcast on January 4, 1945. (13:51 min.)

OTR Horror

Lights Out: Spider!


Are you ready for Lights Out? Really? It's scarier when you listen to old radio shows in the dark. So, close the curtains and turn off all the room lights. Now wait as...

An antique clock somberly chimes midnight and sends shivers running slowly up your spine for, "It... is... later... than... you... think..."

First broadcast on May 18, 1943. (25:55 min.)

OTR Commercials

Get Wildroot Cream Oil, Charlie


C'mon folks, how can you expect to listen to old radio shows without a commercial thrown in? However, back then even the commercials were fun. Here's one of the best.
Most broadcasts featured singing commercials to promote their sponsors, and the catchy jingle for Wildroot Cream Oil was one of the most popular. I loved listening to it when I was a kid. Every kid at public school could sing it by heart.

First broadcast date is unknown. (0.43 min.)