Cookie Recipes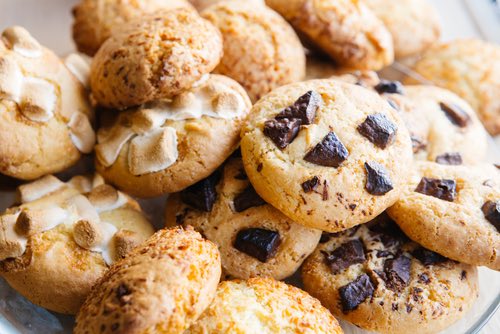 Assortment of Grandma's Homemade Cookies
(Source: ©Dukell/Depositphotos.com)
Grandma's old fashioned cookie recipes make the best cookies from scratch you've ever tasted. The old fashioned varieties are wonderfully inexpensive to make, and their ingredients are so wholesome that you and your children can eat them freely.
You'll love seeing people enjoying your homemade cookies. Heck, they'll rave about them. And they might even steal them! (Read more about that below.) But, don't worry you can always make a fresh batch in a pinch.

Old Fashioned Cookie Recipes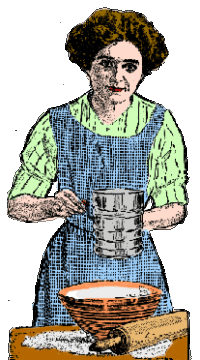 Also check out the International and Holidays categories in the top Menu for additional old fashioned cookie recipes.

Cookie Icing Recipes
Cookie Icing & Frosting
Cookie Cutters, Jars, and Sheets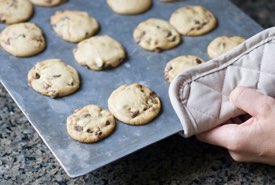 Cookie Baking Sheets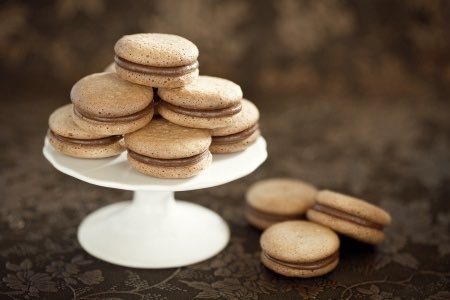 Here's a great idea for a dessert treat. Make Cookie Sandwiches simply by spreading icing between two homemade cookies made from any of the recipes below.

Egg Safety Tip. Some no-bake recipes might call for raw, uncooked eggs or egg whites. To avoid any health risk, please visit my Eggs and Salmonella page for simple instructions on how to safely adapt the old fashioned recipe.
Thanks for the Memories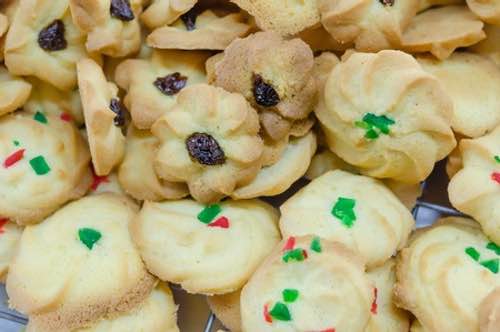 Why Not Make Some Homemade Cookies Today?
(Source: ©rakratchada/Depositphotos.com)
Bob Hope wasn't the only one who had fond memories. When I was a youngster growing up on the farm, there was always a large tin of freshly baked cookies sitting in the pantry.
I was told not to touch them, but I often sneaked one or two when Mom wasn't looking — okay, okay — I confess. I sneaked a handful.
Sometimes I got caught, but Mom never complained too much. She loved to see us enjoying them, and she could always bake more.
Tucked away in the happy carefree memories of childhood, everybody has a special cookie jar or tin. Maybe it sat in one corner of the cupboard, or maybe it was set high up to keep little hands from removing its contents too easily.
Sometimes the jar was filled with sugar cookies, sometimes with hermits, and at other times with crisp, golden ginger snaps. At any rate, its contents were always a household joy to children — of all ages.
Now, thanks to Grandma's old fashioned cookie recipes, your children will have their own fond memories of home. You'll find recipes for a variety of old fashioned cookies above. They're so much fun to make you'll want to try them all.
When it comes to homemade cookies, you can never have too many on hand for unexpected guests, and they also make a wonderful gift for someone special, whatever the occasion.

The History of Cookies
Today's cookies likely evolved from some of the more practical bread or biscuit recipes of times past. Persia was one of the first countries to utilize sugar cane, and it's thought that small, sweetened cakes or biscuits were being baked there by the seventh century.
Recipes for making cookies became popular during the Elizabethan Era when refined sugar became widely available throughout Europe.
The word "cookie" is said to come from the Dutch word koekje, which means "little cake," though in England and some Commonwealth countries they are still called biscuits. They are called keks or kels in Germany, and in Italy two popular cookies are known as amaretti and biscotti.
Whatever you call them, they always taste best when they're homemade, and Grandma's old fashioned cookie recipes can help you to make them.