Old Fashioned Almond Cookie Recipes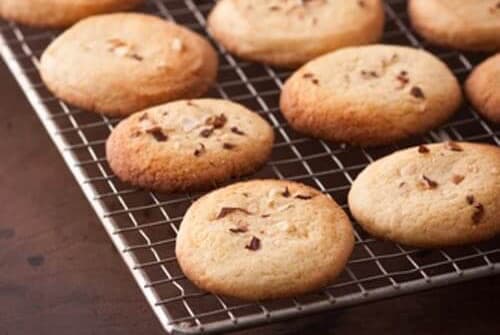 Enjoy the Old Fashioned Almond Cookies
(Source: ©lrKiev/Depositphotos.com)
Grandma's old fashioned almond cookie recipes will make delicious cookies with the fresh flavor of almond that your whole family will enjoy.
I always love to eat an almond cookie as a treat after a Chinese buffet, but these homemade cookies taste so much better than the store-bought or restaurant variety.
The easy-to-make cookies are a great choice for taking on summertime picnics or for serving at parties or for an after-school snack. And they're perfect for munching on while watching a movie.

Old Fashioned Almond Cookie Recipes
Mom's Recipe Scrapbooks (c. 1920s)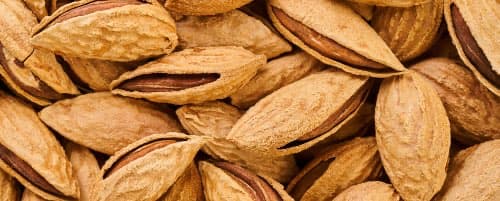 Enjoy the Taste of Grandma's Favorite Almond Cookies
(Source: ©ld1012lsk/Depositphotos.com)
Golden Almond Cookies
1 egg, 1/2 cup white sugar, 1/2 cup brown sugar, 1/2 cup butter, 2-3/4 cups flour, 1/2 teaspoon soda, salt to taste, vanilla or almond flavouring, 1/2 cup of blanched almonds; cream butter well, add other ingredients, let stand overnight, cut desired size, shape, and thickness, and bake a golden brown (350°F). —Mrs. W. McDonald

Fancy Almond Cookies
Beat to a hard sauce 1/4 pound sweet butter and 1/4 pound pulverized sugar (sifted). Add the yolks of 3 well-beaten eggs.
When a smooth cream, add 4 ounces blanched and sliced almonds, and 6 ounces flour (in which has been sifted 1 teaspoon baking powder). Stir with a wooden spoon until a smooth paste.
Use granulated sugar in making the dough into balls, and set these 1 inch apart in greased pan. Wet the tops lightly and sprinkle with sugar and place an almond in the center of each. Bake to a light straw color (350°F).

Old Fashioned Almond Cookie Recipes

The Boston Cooking-School Cook Book (1916)


Brandy Almond Cookies

1/2 cup butter, 1 egg, 1/3 cup almonds blanched and finely chopped, grated rind 1/2 lemon, 1/2 cup sugar, 1/2 tablespoon cinnamon, 1/2 tablespoon clove, 1/2 tablespoon nutmeg, 2 tablespoons brandy (or apple juice), 2 cups flour.
Cream the butter, add egg well beaten, almonds, sugar, brandy, and spices mixed and sifted with flour. Roll mixture to one-fourth inch in thickness, shape with a round cutter first dipped in flour, and bake in a slow oven (300°F).

Almond Jumbles

Factoid
Jumbles are large cake-like cookies that have been popular in Europe since the Middle Ages.
They were often shaped in doughnut-like rings or rolls and were sometimes twisted into knots.
Three cupfuls of soft sugar, two cupfuls of flour, half a cupful of butter, one teacupful of loppered milk, five eggs well beaten, two tablespoonfuls of rose-water, three-quarters of a pound of almonds, blanched and chopped very fine, one teaspoonful of baking soda dissolved in boiling water.
Cream butter and sugar; stir in the beaten yolks the milk, flour, rosewater, almonds and, lastly, the beaten whites very lightly and quickly; drop in rings on buttered paper and bake at once (350°F).

What Is Loppered Milk?

Loppered Milk, also known as clabbered milk, is a byproduct of making clabber cream.
Unpasteurized milk was allowed to sit until the cream rose to the top of the pail. The clabber cream was removed, and the remaining loppered milk was used in baking. Its sourness reacted with the baking soda to cause a leavening effect in recipes.
Simply substitute buttermilk, or to 1 cup of milk add 2 teaspoons of lemon juice or vinegar in the old fashioned almond cookie recipe.

Related Pages You May Like

Homemade Cookies Menu