Types of Cookie Sheets
The types of cookie sheets Grandma used were made of lightweight tin, and they were often homemade, but some sheets could be purchased at the local mercantile or blacksmith shop. However, times have changed.
Today's heavyweight metal baking sheets can offer better heat conductivity and are more suitable for use in our modern ovens.
Some even feature space-age nonstick coatings for easy cleaning. Don't your homemade cookies deserve the best?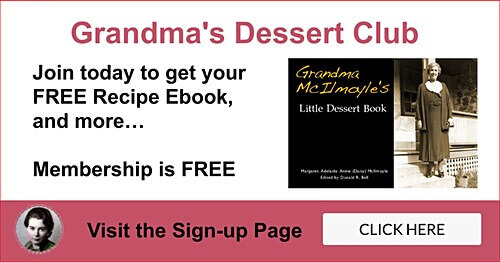 Comparing Types of Cookie Sheets
Types of Cookie Sheets That Bake the Best Cookies
(Source: ©iStock/carterdayne)
The main thing you want to avoid is a cheap flimsy product that warps in the oven at high temperatures and is prone to burn on cooking stains.
Lightweight metal sheets conduct heat unevenly, and the results will often frustrate the most patient baker.
This low-cost variety is often seen displayed in supermarkets and discount stores, and is never economical in the long run. They are simply waste of your hard-earned money.
There are several things that you need to consider when comparing the different types of cookie sheets:

Sheet Size
Size matters, so before choosing a baking sheet, so you really need to measure your oven. Professional cooks claim you need at least two inches of space on either side of your sheet to allow enough hot air to circulate for proper baking.
For example, our 30-inch built-in oven has racks that are 14 by 24 inches wide. Thus, a 13x18 sheet is the largest size we could use that would allow optimum air circulation.
DO NOT rush and buy a cookie sheet that's too big for your oven! Often, the best sheets come in a set that can provide you with several handy sizes at an affordable price.

Type of Metal
Some professional bakers don't recommend buying a stainless steel baking sheet since stainless steel is a comparatively poor conductor of heat.
Carbon steel sheets are much better at conducting an even heat, but for fast, more even baking you cannot beat aluminum, as it also resists rust and can be placed in a freezer to freeze things.
Bottom line: Aluminized steel sheets can offer both the weight of carbon steel plus the superior heat conductivity of aluminum while preventing rust and warping.

Nonstick Coatings
A good nonstick baking surface not only lets the cookies release easily, but it allows easy clean up. A quick wipe with a damp dishcloth and you're done.

Some chefs say light-colored nonstick coatings are the best as darker coatings tend to bake cookies darker on the bottom before the top is done.
However, there is a possible downside to coatings. Some chefs claim nonstick coatings can present health issues. That said, there IS a good, safe alternative — parchment paper!

Parchment Paper
The importance of nonstick coatings has now decreased somewhat because of the increased use of parchment paper liners.
Parchment can also prevent cookies from sticking, and it gives a more even result by helping to prevent burning. It also makes it easy to slide an entire batch of cookies off a baking sheet onto another surface.
While a reusable silicone insert will also work well, its added thickness can sometimes inhibit browning. Try using a sheet of unbleached parchment paper and you'll become a convert.

Insulated Cookie Sheets

Those who love insulated baking sheets insist they give better results with fewer burnt cookies; however, baking times can sometimes take a wee bit longer so you have to monitor for doneness. But, my wife really likes them.
Here's an affordable, practical alternative:

Some professional chefs often rest one ordinary sheet inside another to get a similar result without the added expense. A thin pocket of air is created between the two sheets, slowing the heat when baking delicate cookies.
Then, when a crisper cookie is desired, a single non-insulated sheet is used. This versatility offers a good reason to invest in a pair.

Expect Years of Good Use
You will find a good selection of all the best types of cookie sheets at your neighborhood department store or online, often at very reasonable prices.
When shopping online, always take time to read the customer comments and benefit from the buying experience of others. Get a set that will give you years of good use and make your baking life easier.