Sweet Roll Pudding Recipe

Mamma's Baked Sweet Roll Pudding
(Source: ©Marjorie A Bull/Depositphotos.com)
Suzi Cooper has kindly shared her mother's hot Sweet Roll Pudding recipe. This vintage pudding was often made by her mother, Audrey E. Henderson of Sopchoppy, Florida, as a dessert for her eleven children. It soon became the family's favorite. Pull your chair closer as she explains how easily it's made.


Momma's Hot Sweet Roll Pudding

Recipe by Audrey E. Henderson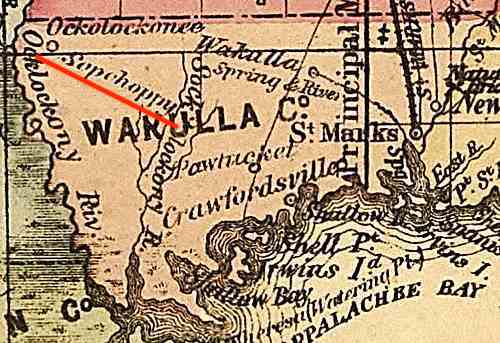 Sopchoppy, Florida — 1874
(Source: FCIT at USF)
My Momma made a Southern hot Sweet Roll dish. She would make a pan of biscuits, then mix up a mixture of a can of milk  with water, sugar, and vanilla to pour over the biscuits.
She would then cut a stick of butter over the entire pan making sure there was enough to cover the biscuits, and put it back in the oven to get hot. The biscuits would absorb the liquid, so she would add more milk if needed. It's so Good!


How to Make the Biscuits
Use Evaporated Milk
Everyone makes biscuits differently. We make biscuits using self-rising flour, evaporated milk, bacon grease, or whatever oil you have at hand.
For a big pan of biscuits, I'd use 5 cups flour, add 1/2 cup oil, then add milk to the consistency where you can spoon the dough onto a floured surface and form biscuits.
First, bake the biscuits until they are brown on bottom and top.
After you bake them, while they are still hot, get a pan or oven dish deep enough to cover the biscuits entirely with the milk mixture. Place the biscuits in the pan making sure you have greased the pan good.


How to Make the Milk Mixture
Evaporated Milk

To substitute 1 cup evaporated milk, gently simmer 2-1/4 cups whole milk in a saucepan until reduced to 1 cup.

The milk mixture is 1 can (12 ounce/370 ml) Evaporated Milk (DO NOT use sweetened condensed milk, there's a difference), then fill that can with water and add it, then add vanilla to taste, and sugar to your sweetness.
I make it a little sweet, because the biscuits will take some of the sweetness.
Remember to taste the milk mixture to make sure it's very sweet and has plenty of vanilla flavor in it.
I usually double or triple the milk mixture as most often you will need it. The biscuits will take a lot of milk. (If you have any of the milk mixture left over, it can be used later.)


How to Prepare the Sweet Rolls Dessert

Make sure to cover the biscuits entirely with the milk mixture, let it soak in, then add more mixture to cover. Then cut a stick of butter over them.
Place the pan in the hot oven until the milk gets really hot and the butter is melted — and enjoy.
Oh, I can see and smell it already!
If you have any milk mixture left over, don't worry, put it in the freezer until lightly frozen, then into the blender for a milkshake, or add what you want for a tasty treat with fruit.


In Memory of Audrey Henderson

Suzi, thank you for so generously sharing your Momma's Sweet Roll pudding recipe with dessert lovers the world over.

You May Also Like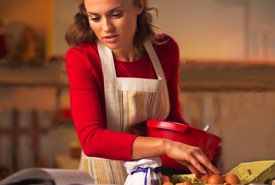 Homemade Pudding Desserts

As an Amazon Associate I earn from qualifying purchases.