Easy Mexican Dessert Recipes
Easy Mexican Dessert Recipes

Below are easy Mexican dessert recipes for making delicious homemade cakes, candy, and date meringue pie. I know you'll enjoy making these traditional treats from Old Mexico.
The Mexican date pie is definitely worth trying, especially if you love the exotic, sweet taste of dates topped with an oven-browned meringue. When Mom made it, we could hardly wait to eat it. And it's so easy to make too!

Easy Mexican Dessert Recipes

California Mexican-Spanish Cook Book (1914)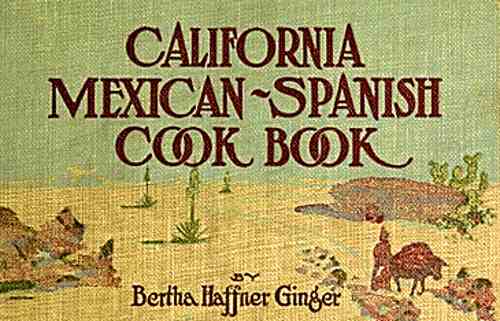 Source of Authentic Traditional Mexican Desserts
(Source: California Mexican-Spanish Cook Book)
Spanish-Mexican Brown Cake

Cream two cups brown sugar with one cup butter, pour around this one cup sweet or sour milk, whip four eggs and pour on top, add three cups flour with three teaspoons baking powder sifted through, two teaspoons cinnamon, mix and pour into baking tins, sprinkle top with brown sugar, ground pecans and cinnamon while raw; bake in medium oven (350°F).
Or add enough flour on rolling board to make a soft dough, cut into large round buns; bake and spread with icing made of hot water and brown sugar cooked until thick with pecan nuts added.

Spanish-Mexican Chocolate Cake
IBARRA
Get the Spanish chocolate (IBARRA), a little round cake about three inches across, with a flavor different from other chocolate.
Melt two (IBARRA) cakes, add one-half cup butter, one cup brown sugar, beat four eggs separately, mix yolk into chocolate, butter and sugar, beat well, pour one cup milk on top, the beaten egg white on top of milk, three cups flour with two tablespoons baking powder, stir all together, add teaspoon vanilla, bake in loaf or layers.
Make icing of one melted (IBARRA) chocolate cake, tablespoon butter, one-half cup brown sugar, cook; when cool spread on cake or use as filling.

Mexican Candy Recipe

Two cups dark brown sugar, one-half cup water, teaspoon butter, cook until it forms a soft ball in water, put pecan nuts in bottom of buttered saucers and pour sugar on while hot; let cool and there is the little thin round cakes one sees on the street sold by Mexicans.

Easy Mexican Dessert Recipes

Mom's Recipe Scrapbooks (c. 1920s)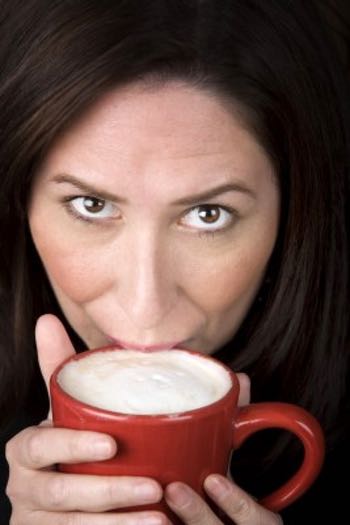 Delicious Mexican Coffee with Chocolate
(Source: ©scott-griessel/123RF)
Mexican Coffee Recipe

Be sure to try this delicious Mexican coffee with its rich chocolate and cinnamon flavor. It's the perfect hot beverage treat for any special occasion, especially at Christmas.
Grandma's Tip

For a truly authentic taste make your own syrup using IBARRA, a brand of Mexican cooking chocolate that's flavored with cinnamon.

Ingredients:
1-1/2 cups coffee, 1/2 cup heavy cream, 4 teaspoonfuls chocolate syrup, 3/4 teaspoonful cinnamon, 1/4 teaspoonful nutmeg.
Method:
Begin with a fine dark brew of strong hot coffee. Stir the cream until it's thickened almost like whipped cream.
Pour the chocolate syrup evenly into 4 warmed cups. Add the coffee to the chocolate syrup and blend well. Then, sprinkle on the cinnamon and nutmeg and top with cream.
Flavoring with Kahlua is optional in this traditional Mexican beverage.

Mexican Date Meringue Pie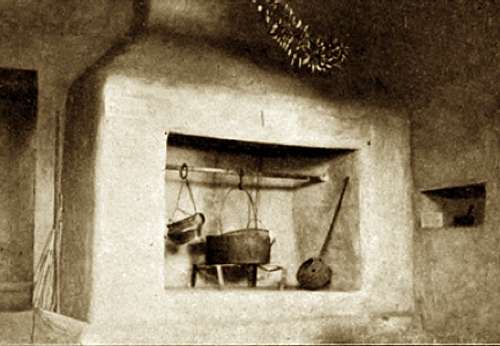 Old Mexican-Spanish Kitchen
(Source: California Mexican-Spanish Cook Book)
If you've never tasted Mexican date pie with its fluffy meringue topping, then you don't know what you are missing.
It's a homemade dessert pie that tastes out of this world. It's that good! You must simply try this easy Mexican dessert recipe!

Grandma's Tip

This Mexican pie tastes amazingly richer when cream is used instead of milk. Mmm, it's so good!

Ingredients: 1 cup white sugar, yolks of 2 eggs, 1 cup sweet cream or milk, chopped dates to cover bottom of pie shell, and 2 egg whites for meringue.
Method: Line pie plate with paste and put a layer of chopped dates in bottom. Then mix together sugar, egg yolks, and cream. Pour mixture on top of dates and bake in 350°F oven till it appears done.
Beat whites of eggs stiff, sweeten with sugar, and spread over top of pie for a meringue. Put briefly in oven to brown.

Related Pages You Might Like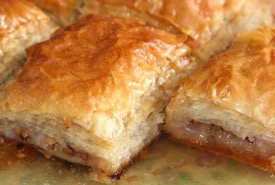 International Desserts