Tarte a la Bouille Cake Recipe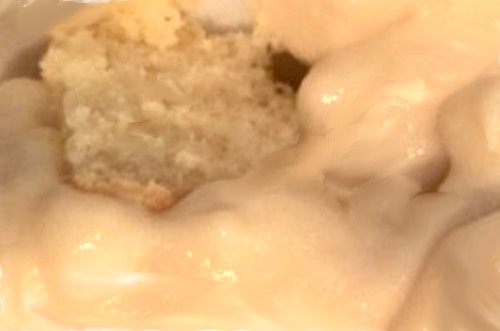 Enjoy Cajun Tarte a la Bouille Cake
(Source: Don Bell)
This Cajun Tarte a la Bouille Cake recipe makes a perfect comfort food dessert. Bouille (pronounced Boo-YEE) is an old fashioned Louisiana treat enjoyed for generations.
Imagine a homemade butter sheet cake smothered with sweet egg custard sauce and baked to perfection. What could be tastier? You will love it for sure!


Cajun Tarte a la Bouille Cake Recipe

by Brandy D. (South Louisiana)


Bouille Custard

I had my first piece of Tarte a la Bouille this Easter! I was with friends in Pierre Part, Louisiana, the heart of Cajun country, where your popularity ranking is based upon your cooking skills!
As a chef, this recipe is right on point as to tasting like the real thing! A Cajun delicacy! Thank you Bandy D for keeping our Louisiana traditions alive. — Rebecca

Evaporated Milk

To substitute 1 cup evaporated milk, gently simmer 2-1/4 cups whole milk in a saucepan until reduced to 1 cup.

Ingredients:
Two 12-ounce cans PET Milk (Evaporated Milk), two 12-ounce cans whole milk (use PET Milk cans to measure whole milk), 8 heaping teaspoons corn starch, 2 teaspoons vanilla OR 1 tablespoon vanilla (to taste), 1-1/2 cups sugar, 2 large eggs, 1 cup of butter.
Method:
1. Mix sugar, eggs and corn starch together, and set aside.
2. Heat 1 can of Pet milk, 1 can of whole milk and the 1 cup of butter.
3. When the butter is melted, add in remaining Pet milk, whole milk, and egg mixture stirring well with a whisk until mixture thickens.
4. Stir in vanilla.
5. Remove from stove and set aside.


Butter Cake Batter

Pap, pudding, or cake? Your choice. I haven't eaten this dessert in about 50 years. This is the same dessert recipe my grandma used to make. It's delicious! — Beryl

Ingredients:
1 box of your favorite Butter Cake Mix (we use Duncan Hines®). Prepare batter as directed on back of box.
Method:
1. Pour cake batter into a greased oblong pan (we use glass), larger than 9x13 inches.
2. Pour Bouille custard filling OVER cake batter.
3. Bake at 350°F for 35 to 40 minutes.
Enjoy!


I've made about 100 of these Cajun tarte a la bouille for all different church, school, family functions, and it's always a hit. Never can make enough for any function! — Rosie

You May Also Like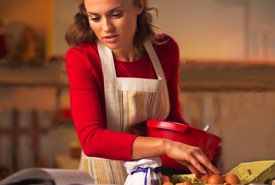 Homemade Pudding Desserts

As an Amazon Associate I earn from qualifying purchases.