Renaissance Pudding Recipes
Renaissance Pudding Recipes

You will have fun trying these Renaissance pudding recipes. The historical bread, rice, and egg custard-based puddings are surprisingly easy to make, totally delicious, and perfect for serving at a Renaissance dinner or fair.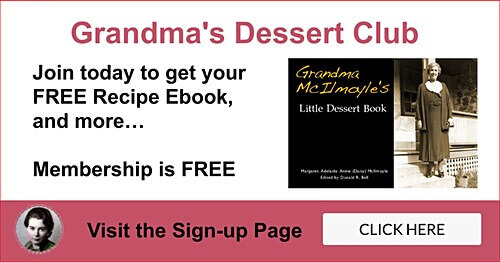 Authentic Renaissance Pudding Recipes
The Queen-like Cloſet or Rich Cabinet (1672)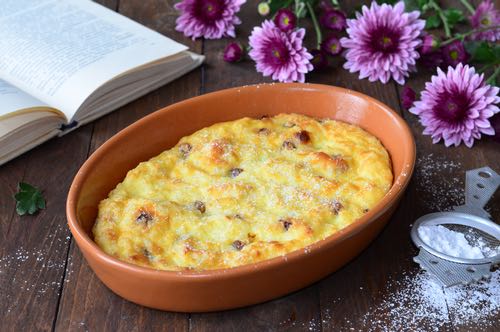 Bake a Renaissance Rice Pudding for Your Lords and Ladies
(Source: ©Julie208/Depositphotos.com)
The earliest Medieval and Elizabethan puddings were boiled in sausage casings or stomach linings.
However, by the mid 17th century, many custard-based and cake-like puddings sweetened with sugar and fruits were being boiled in special pudding cloths or baked in deep, buttered dishes similar to the puddings featured on this page.

To make a Rice Pudding to bake
This Renaissance pudding recipe is an early example of a rice pudding.
Suet Substitute

Freeze an equal amount of shortening until firm, then pulse it in a food processor to create nugget-sized pieces. Butter can NOT be used.

Take three Pints of Milk or more, and put therein a quarter of a Pound of Rice, clean waſhed and picked, then ſet them over the fire, and let them warm together, and often ſtir them with a wooden Spoon, becauſe that will not ſcrape too hard at the bottom, to make it burn, then let it boil till it be very thick, then take it off and let it cool, then put in a little Salt, ſome beaten Spice, ſome Raiſins and Currans, and ſome Marrow, or Beef Suet ſhred very ſmall, then butter your Pan, and ſo bake it, but not too much.

To make a Pudding of a Manchet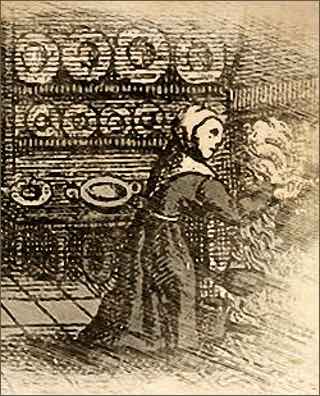 Boiling a Renaissance Pudding
This is a fine example of an early bread pudding recipe.
Take a Manchet, put it into a Poſnet, and fill the Poſnet up with Cream, then put in Sugar and whole Spice, and let it boil leiſurely till all the Cream be waſted away, then put it into a Diſh, and take ſome Roſewater, and Butter and Sugar, and pour over it, ſo ſerve it in with fine Sugar ſtrewed all over it. Your Manchet muſt be chipped before you put it into the Cream.

To make the Orange Pudding
Take the rind of a ſmall one pared very thin, and boiled in ſeveral waters, and beaten very fine in a Mortar, then put to it four Ounces of fine Sugar, and four Ounces of freſh Butter, and the Yolks of ſix Eggs, and a little Salt, beat it together in the Mortar till the Oven heats, and ſo butter a diſh and bake it, but not too much; ſtrew Sugar on it and ſerve it to the Table, Bake it in Puff-paſt.

To make a Shaking Pudding
Cooking Tip
Spread the flour and butter mixture onto a linen cloth, then wrap the pudding in it for boiling.

Take a Quart of Cream and boil it, then put in ſome Almonds blanched and beaten, when it is boiled and almoſt cold, put in eight Eggs, and half the Whites, with a little grated Bread, Spice, and Sugar, and a very little Salt.
Then wet Flower and Butter, and put it in a Cloth and boil it, but not too much, ſerve it in with Roſewater, Butter and Sugar, and ſtrew it with ſmall French Comfits.


Gum Dragon and 23kt edible Gold Leaf are not easy to find locally, so here's where to get the historical ingredients called for in some Renaissance recipes.


Curious about that strange ſ character in words? Wondering about historical ingredients and cooking methods? Go to the Glossary of Renaissance Cooking Terms for help.