Traditional Italian Dessert Recipes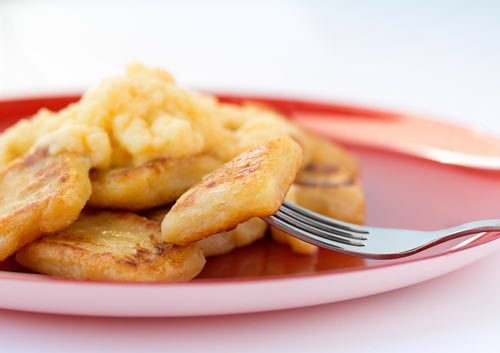 Make Traditional Homemade Italian Gnocchi
(Source: ©oxyzay/Depositphotos.com)
The traditional Italian dessert recipes below will let you capture the authentic taste of Old Italy. You will love trying the milk gnocchi, almond stuffed peaches, Sienese hard bake, and an easy-to-make Italian rice pie. It's an amazing selection of traditional treats that you can make right in your own kitchen.


Traditional Italian Dessert Recipes

The Italian Cook Book (1919)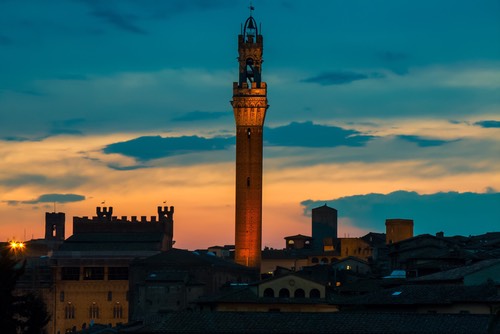 Historic Torre del Mangia in Old Siena
(Source: ©pitatatu/Depositphotos.com)
Gnocchi di Latte / Milk Gnocchi (Dumping)
Ingredients: One quart of milk; sugar, nine ounces; cornstarch in powder, four ounces; eight yolks of eggs, a taste of vanilla.
Mix everything together as you would do for a cream and put on the fire in a saucepan, continually stirring with a ladle. When the mixture has become hard keep it a few moments more on the fire and then pour it in a plate to make it about half an inch thick and cut it into diamonds when it is cold.
Put these diamonds one over the other with symmetry in a baking tin or in a fireproof glass plate, with some little pieces of butter in between, and brown them a little in the oven. Serve hot.


Pesche Ripiene / Stuffed Peaches

Six big peaches not very ripe; four or five lady finger biscuits; granulated sugar, three ounces; two ounces sweet almonds with three peach kernels; candied fruit (angelica) half an ounce.
Cut the peaches in two parts, remove the stones, and enlarge somewhat the cavity where they were with the point of a knife.
Mix the peach pulp that you extract with the almonds, already skinned, and grind the pulp and the almonds very fine together with two ounces of the sugar. To this mixture add the lady fingers crumbed, and the candied fruits cut in very small cubes.
This will be the stuffing with which you will fill the cavities of the twelve halves of peach. These you will place in a row in a baking tin, with the stuffing above. Add the remaining ounce of sugar and bake in oven with a moderate fire.


Italian Rice Pie
This is a very easy traditional Italian dessert recipe to make.
Grandma Vigliotti writes, "My Italian Grandmother made this recipe for rice pie in front of me, and I can remember the basic ingredients."
4 cups of cooked white rice
4 eggs
4 cups of Sugar
4 tablespoons vanilla
"There was no crust. The ingredients were mixed, then put in glass pie pans and cooked at 400°F for 40 minutes."


Italian Fried Fat Balls

Submitted by Denise


Fat Balls
My Italian "Gram" made these fried fat balls every Christmas! It's basically fried bread with raisins dipped in confectioners sugar. Try this traditional Italian dessert recipe for a comfort food you'll love!
Recipe for Fried Fat Balls
4 cups flour
1-1/2 tablespoons salt
6 tablespoons sugar
5 tablespoons shortening
2 packages yeast dissolved in 3/4 cup warm water
1 cup raisins
4-3/4 cups warm milk
Knead ingredients 10 minutes, let rise, and punch down. Add 1-1/2 to 1-3/4 cups warm water and raisins; knead in and let rise to double size. (It will be very sticky!)
With a fork, drop globs of dough in 375°F oil until brown. (Not too large; otherwise, it won't be cooked in the middle.) Dip fried balls in confectioners sugar.
The best!!!


I've been looking for this recipe! My old Polish grandmother used to make them. They were like large donut holes, only a bit denser.
They had raisins right in the dough, not just a filling added after the balls were made. Also, they were rolled in granulated sugar when they were cool enough to handle.
Now, I will be able to make them! —A, USA

Italian Cassateddi Di Ricotta Recipe

Submitted by Annette


Homemade Cassateddi Di Ricotta
I make a half-moon fried ricotta filled dessert (ricotta turnovers) which I was told many years ago was called Cassateddi.
First, put 1 cup sugar in 1 cup warm water.
Dough: 5-plus cups flour with 6 tablespoons Crisco® solid shortening cut in. Make well in flour. Pour in sugar and water, little by little. Add 2 eggs. Knead into dough.
Filling: Ricotta, chocolate chips, cinnamon, and sugar to taste.
Roll out meatball-size dough balls. Fill with a hefty tablespoon of filling. Fold dough over. Pinch closed with fork.
Fry in Crisco® vegetable oil. Drain and sprinkle with confectioner's sugar. Refrigerate to cool.
Hope you enjoy this take on a traditional Italian dessert recipe!


You May Also Like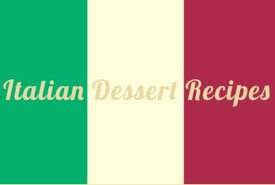 Classic Italian Desserts

As an Amazon Associate I earn from qualifying purchases.