St Patrick's Day Pie Recipes
St Patrick's Day Pie Recipes

Here's a couple of easy St Patrick's Day pie recipes you can use to make delicious dessert pies for your March 17th St Patrick's Day party.
These flavorful ice cream pies make delicious St Patrick's Day desserts, and they would also taste wonderful and refreshing for serving in the warm weather months.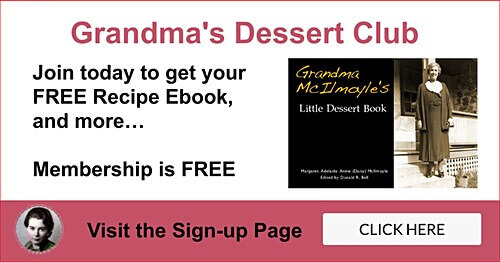 No Bake St Patrick's Day Pie Recipes

Adapted from Vintage Ice Cream Pie Recipes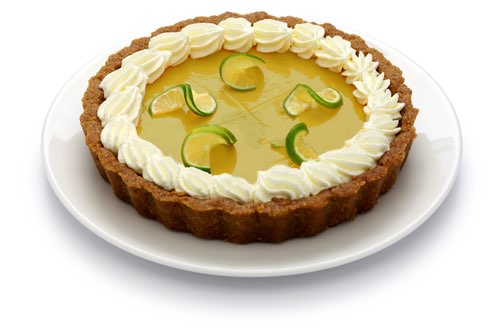 Make an Irish Green Shamrock Pie for March 17th
(Source: ©asimojet/Depositphotos.com)
Once you taste these fun dessert pies, you'll agree that the ingredients and flavors make them absolutely perfect for your St Patrick's Day celebration.
Who doesn't like a GREEN dessert for St Paddy's Day? And for whiskey lovers, the Erin Go Bragh Irish Coffee Pie even contains a wee drop of your favorite Irish whiskey!
Irish Green Shamrock Pie

Ingredients:
1 quart vanilla ice cream, softened
1 (12 ounce) can frozen limeade, thawed
2 drops green food coloring
1 (6 ounce) graham cracker pie crust
No Bake Directions:
Start by placing the softened ice cream in a large mixing bowl. Pour the limeade in with the ice cream, then add the food coloring using more if you want a darker green color. Use an electric mixer on medium speed and beat the mixture until well combined.
Spoon the ice cream mixture evenly into the pie crust. Cover with lid or foil and freeze until firm, between 2 and 4 hours. Let stand at room temperature 10 minutes before decorating or cutting for serving.
Top this ice cream pie with some freshly whipped topping and crushed green peppermint candies (the mint flavor goes well with this pie) or add some thin lime slices or dark chocolate curls or white chocolate chips — any of those toppings would also go well with this festive dessert.
This St Patrick's Day pie recipe makes enough dessert to serve eight hungry Leprechauns. It's the perfect ending to your St Patrick's Day meal.

Erin Go Bragh Irish Coffee Pie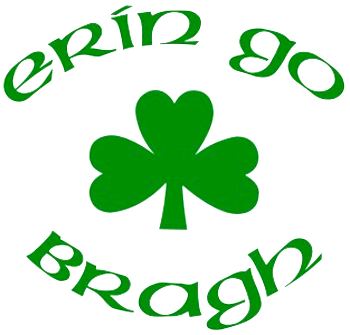 Erin Go Bragh - Ireland Forever
(Source: ©123rf/Susan Montgomery)
What does Erin go bragh mean? Well, it's from the original Irish Gaelic Eirinn go brach, and it means "Ireland Forever!"
Ingredients:
2/3 cup cold water
2 envelopes unflavored gelatin powder
2 tablespoons sugar
2 teaspoons instant coffee
2 teaspoons good Irish whiskey
1 teaspoon vanilla
2 cups coffee-flavored ice cream, softened
1-1/2 cups whipped cream, or cool whip topping, thawed
1 (6 ounce) prepared chocolate pie crust
No Bake Directions:
Pour the cold water into a small saucepan. Sprinkle the gelatin powder into the cold water. Let the gelatin stand in the water for 1 minute without disturbing it.
Then, place the saucepan over low heat and cook for 5 minutes, stirring continuously, until the gelatin has completely dissolved.
Add in the sugar and instant coffee and stir until completely dissolved. Remove the pan from the heat and blend in the Irish whiskey. Add the vanilla and stir well to combine.
Place the ice cream into the blender. Cover and blend medium speed until the ice cream becomes very smooth. Add the gelatin mixture and continue blending until mixed into the ice cream well.
Pour the mixture into a large bowl and allow it to stand 2 minutes or until the mixture mounds when dropped with a spoon.
Fold in the whipped topping until completely blended in. Spread the mixture into the prepared pie crust evenly. Cover and refrigerate at least 2 hours or until firm.
Decorate the top of your pie with green treats such as green sprinkles, or some green mints that have been coarsely crushed, or garnish with gold sprinkles to suggest a pot of gold.
Any pie leftovers must be stored in the refrigerator and are good for up to 2 days.
You'll have fun making this St Patrick's Day pie recipe! This Irish Coffee Pie with its wee hint of whiskey serves eight.

Some Fun Serving Ideas

These easy St Patrick's Day desserts will look spectacular on any dessert table. Serve along with other treats such as Shamrock cookies, homemade Irish potato candy, and a selection of quality mint chocolates on the side.