Old Fashioned Potato Donut Recipe

This old fashioned potato donut recipe was one of my late mother-in-law's favorite recipes. It's said that the Fleming family purchased this prize winning recipe at an estate auction sometime in the 1930s, but it's thought to be much older.
These mashed potato donuts are so easy to make, and they taste so mouth-watering delicious that you'll want to eat them while they're still warm and crispy from the frier!
Potato donuts always go so well with a morning coffee, and while they do take some time to prepare, that's all forgotten once you experience their delicious homemade taste.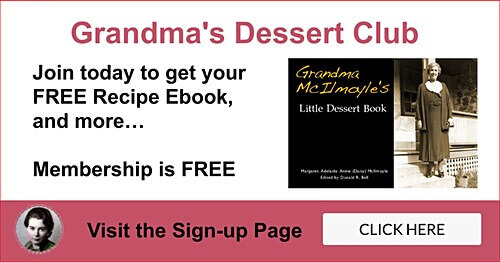 Prize Winning Old Fashioned Potato Donut Recipe
Helen Fleming's Recipes (c. 1940s)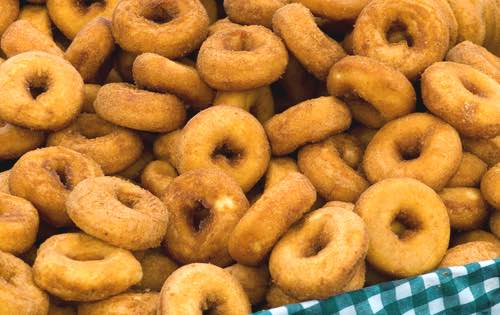 Enjoy Making Old Fashioned Potato Donuts Tonight
(Source: ©photooiasson/Depositphotos.com)
It has become our family tradition to make these mashed potato donuts each year at Christmas time, and they always get rave reviews. Make them a holiday tradition in your family too!
People won't believe it when you say they are made from mashed potatoes. You've simply got to try them yourself. They are SO crispy yummy!

Vicki's Tip
My wife Vicki uses about 3 liters (or 3 quarts) of oil to fry her potato donuts in. She finds that canola oil works just fine, but her Grandma always insisted that using pure lard gives them a nostalgic taste.

2 cups mashed potatoes
1/4 cup butter
Pinch of salt
3 cups white sugar
3 eggs, beaten
1 cup milk
7 cups all-purpose flour
4 teaspoons baking powder
Nutmeg
2 cups mashed potatoes; mix butter size of egg (1/4 cup) with potatoes; add pinch of salt, 3 cups white sugar, 3 beaten eggs, 1 cup milk.
Sift 7 cups all-purpose flour. Put 5 cups flour with eggs and milk mixture. Take remaining 2 cups flour and add 4 teaspoons baking powder. Add bit of nutmeg. Mix all together. Fry in deep fat on a medium stove until golden brown.

Old Fashioned Potato Donut Recipe
The Perry Home Cook Book (1920)

Make Old Fashioned Potato Donuts
(Source: ©Don Bell)
Tasty Potato Donuts

1 cup sugar; 1 cup mashed potatoes; 1 cup sweet milk; 4 eggs; 4 teaspoons baking powder; 3 cups flour.
Mix thoroughly then add flour enough to make stiff dough. Do not separate eggs; beat with sugar then add potatoes. Put a teaspoon vinegar in frying fat. —Mrs. Delia Hughes, Seal Beach, Calif.

The Doughnut Tree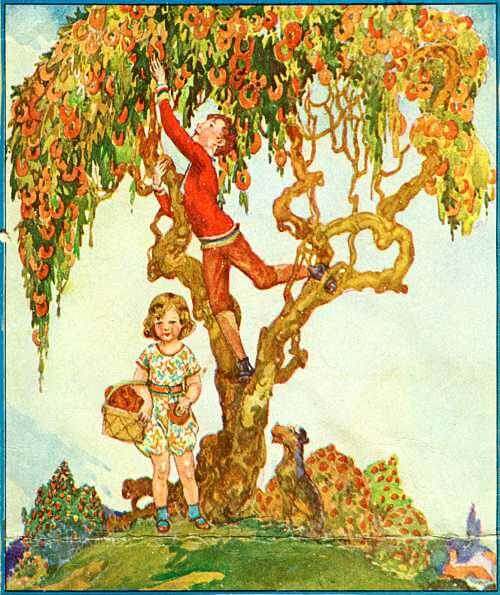 h weary mothers, rolling dough — Don't you wish that food would grow? How happy all the world would be, With a cookie bush and a doughnut tree. —Anon
An evening was made extra special when Mom chose one of the old fashioned potato donut recipes from her recipe box, heated some lard on the kitchen stove, and deep fried a big batch of homemade donuts.
She used a ring-shaped cookie cutter to cut them, but sometimes she cut the dough into other cookie shapes especially for me.
Almost any simple shape can be used for donuts as long as it's small enough to enable proper frying overall. If the shape is too large, the centers will end up being doughy. That's why donuts have holes!
It was great fun watching the rings of dough bobbing around in the boiling lard as they were frying, and the warm, crispy donuts tasted so good when done. Now, you can enjoy making them for your family.
Everyone wants to help when you make donuts, but carefully watch the little ones when they are around the deep fryer. The lard or oil gets very hot, and you don't want anybody to get splashed with hot oil and burned.
You can always substitute your favorite cooking oil when a recipe calls for lard. However, the lard (fat) does lend its distinctive old time flavor and crispness to homemade donuts.
Why not create some lasting memories by making a batch of homemade donuts tonight? Be warned, they are so good tasting that you might never desire the donut shop kind again!