Picnic Cookie Recipes

Grandma's favorite picnic cookie recipes are handy to have on hand for year-round picnics and backyard gatherings. Everybody loves to eat cookies, and these are easy-to-make, wholesome, and satisfyingly delicious.

Grandma's Best Picnic Cookie Recipes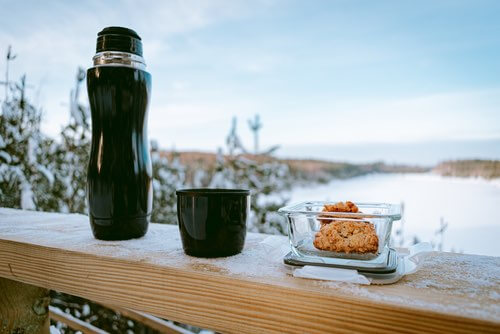 Enjoy Homemade Rolled Oat Cookies on Your Outings
(Source: ©jeglins/Depositphotos.com)
One Hundred Picnic Suggestions (1915)


Oatmeal Drop Cookies
For this picnic cookie recipe, chop 2 cups of rolled oats, add 1 cup of seeded and cut raisins, 1 cup of pecans or walnuts, broken in small pieces, and 1 cup of butter creamed with 1 scant cup of sugar.
Add 3 beaten eggs and 1/2 teaspoon of baking soda dissolved in 1/3 cup of milk. Add the grated rind of 1 orange and 1 tablespoon of the juice, and 2 cups of flour.
Drop from small spoon on buttered tin and bake (350°F) till done. When cool pack in layers in a box with waxed paper between each layer.

Old Time Rock Cookies
Cream 1 cup of butter, add 1 cup of fine granulated sugar, 3 beaten eggs and beat well. Add 1 cup of flour sifted with 1/2 teaspoon of baking powder and beat 15 minutes.
Add 1 cup each of seeded raisins or sultanas, currants, and chopped nuts (almonds, walnuts, or pecans), and 3 tablespoons of brandy (optional). A few chopped dates may also be added, if at hand.
Drop from a spoon onto a buttered paper and bake in a quick oven (425°F). These will keep for a long time. Wrap each one in waxed paper and pack in a tin box. Perfect for picnics.

Homemade Cookies with Pineapple Filling
Cook 2 cups of minced or shredded pineapple with 1 cup of sugar and the juice of a lemon. When thick, cool and add a grating of the yellow rind of the lemon.
Spread this between ladyfingers, macaroons, or plain drop cookies, and pack in layers in a box with waxed paper and cardboard between each layer.

Chocolate Nut Bars
Mix 1/2 cup of softened butter with 1 cup of granulated sugar, 2 squares of melted chocolate, a pinch of salt, 2 well-beaten egg yolks, and 1/4 cup of flour.
Beat well and add 1 teaspoon of vanilla, 1 cup of broken pecan meats, and 1/4 cup of flour sifted with 1/2 teaspoon of baking-powder. Turn into buttered, shallow tins and bake in a moderate oven (375°F).
Cut into bars while still warm. When cool, wrap each bar in waxed paper. So handy to take on picnics.

Related Pages You Might Like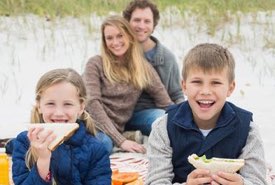 Traditional Picnic Foods