Fun Halloween Cake Recipes
These fun Halloween cake recipes are easy to make from scratch, and the delicious dessert cakes are perfect for serving to guests at Halloween parties, or for enjoying with your family while you snuggle up to watch the lovable Peanut characters in the classic cartoon "It's the Great Pumpkin Charlie Brown."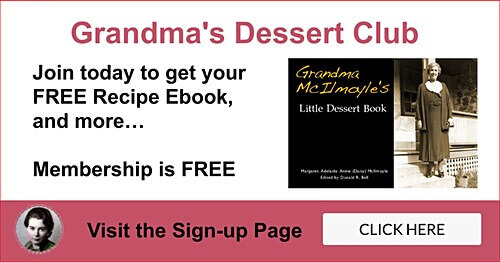 Mom's Fun Halloween Cake Recipes From Scratch

Mom's Recipe Scrapbooks (1920s)

Great Pumpkin Cake for Halloween
©zzayko / 123RF Stock Photo
Kids love watching "It's the Great Pumpkin Charlie Brown" each year on YouTube, and they'll love your Halloween dessert cake too!
The Great Pumpkin Cake is one of the fun Halloween cake recipes featured below. It is especially delicious when served with homemade ice cream.
This is the perfect cake to enjoy while watching that classic Halloween movie with your family.

The Great Pumpkin Cake

Evaporated Milk

To substitute 1 cup evaporated milk, use 1 cup heavy cream, or gently simmer 2-1/4 cups whole milk in a saucepan until reduced to 1 cup.

For this fun Halloween cake recipe, you'll need the following ingredients:

1 (15 ounce) can pumpkin puree
1 (12 fluid ounce) can Evaporated Milk
3 eggs
1 cup white sugar
4 teaspoons pumpkin pie spice
1 (18+ ounce) package yellow cake mix
3/4 cup butter, melted
1-1/2 cups chopped walnuts
In a large mixing bowl combine pumpkin, milk, eggs, sugar, and spice. Pour combined mixture into your greased 9 x 13 inch baking pan.
Sprinkle the dry cake mix over top of the mixture — sprinkle, but do NOT stir. Drizzle melted butter over it all and top it off with a handful or two of chopped walnuts. Bake for 1 hour at 350°F, or until a toothpick comes out of center clean.
Best served unfrosted with a big scoop of your favorite vanilla ice cream on the side. However, your kids might prefer a big scoop of orange tiger-tail ice cream, as it displays orange and black, the perfect colors for Halloween.
You can adapt this fun Halloween cake recipe to fit two 9-inch round cake pans, if preferred.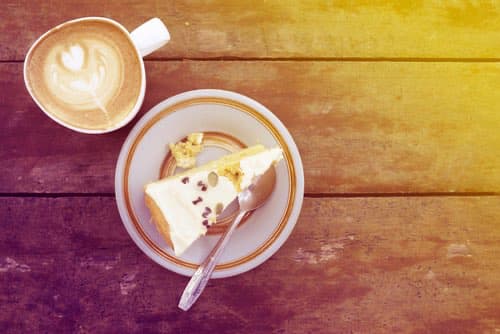 Some Prefer the Great Pumpkin Cake Iced
(Source: ©scorpionce/Depositphotos.com)
Or, decorate using a Halloween-theme icing sugar pattern or stencil, or simply sprinkle extra chopped walnuts on the top if you enjoy a simple, nutty taste.
Or, ice with vanilla frosting and serve it with hot coffee for the grownups.
Halloween Pumpkin Cake

This fun Halloween cake recipe is easy to make with a cake mix, and the cake's pumpkin-like shape makes it great for either a Halloween Party or an Autumn dessert.
What you'll need:
1 Box of your favorite cake mix, 2-layer size
1 Ice cream cone
1 8-ounce package cream cheese, softened
1/4 Cup butter, softened
4 Cups icing sugar
Green, yellow and red food coloring
12-cup fluted tube cake pan
Prepare the cake batter according to the instructions on the box and bake in a 12-cup fluted tube pan until done. Allow the cake to cool for about 15 minutes and then carefully turn it out onto a wire rack, removing the pan, and let the cake cool.
For the icing, blend 1 8-ounce package of cream cheese with 1/4 cup softened butter, then gradually mix in 4 cups of icing sugar to make a basic cream cheese icing. Remove 1/2 cup of the icing and set it aside in a small bowl for later.
Blend yellow and red food coloring into the remaining icing to tint it orange. Spread the orange icing onto the cake. Lightly slide a spoon handle along the ridges to make them more noticeable.
Blend green food coloring into the 1/2 cup portion of icing and spread it onto the outer surface of the ice cream cone. Insert the decorated cone in the cake's center hole to simulate the pumpkin stem. Any left over green icing can be used to form leaves at base of the stem.

Halloween Poke Cake

Iced Halloween Poke Cake
(Source: ©asimojet/Depositphotos.com)
3 ounces orange Jello® mix
3/4 cup boiling water
1/2 cup cold water
1 package white cake mix, any brand
Dissolve gelatin in boiling water. Add cold water and stir until mixed, then set aside until ready to use. Prepare your cake following the package directions for a 13 x 9 inch cake pan.
After baking, let the cake cool for some time. Use a meat fork or a skewer to "poke" holes to the bottom of the cake about an inch apart. You can poke the holes at random or in a set pattern, it's up to you.
Now pour the liquid orange gelatin into the holes so it soaks into the cake. Allow cake to chill so that the gelatin sets. Frost cake as preferred.
This fun Halloween cake recipe can be altered for other holidays and themes as well simply by changing the flavor (color) of gelatin and-or adding applicable food coloring to the frosting.

Chocolate Spider Web Brownies
4 (1 ounce) squares unsweetened chocolate
3/4 cup butter or margarine
2 cups sugar
3 eggs, beaten
1 teaspoon vanilla extract
1 cup all-purpose flour
1 cup chopped pecans or walnuts
1 (7 ounce) jar Marshmallow Creme topping
1 (1 ounce) square semisweet chocolate
For this fun Halloween cake recipe that's been adapted for brownies, stir unsweetened chocolate and butter over low heat until melted and smooth.
Remove from heat and beat in the sugar while still hot. Let it cool off for about ten minutes then add eggs and vanilla, blending well.
Next, gradually stir in the flour and nuts. Pour into a 13 x 9 inch baking pan and bake at 350°F for 30 minutes, or until a toothpick stuck in the middle comes out clean.
As soon as you take the brownies out of the oven drop spoonfuls of marshmallow topping on top! Spread it out evenly like frosting a cake.
Time to make some creepy spider webs. You can use a pre-made squeezable tube of decorator chocolate frosting if you have a shop nearby that sells cake decorating supplies. If not, you can make one up yourself:
Simply melt semisweet chocolate and pour into a plastic bag. Snip a tiny corner at an angle and use the bag like a decorating bag to drizzle web designs over the brownies.

Marshmallow Creme
The Marshmallow Creme called for in the recipe is an easily spreadable marshmallow-based confection that originated as a tasty filling for layer cakes.
The first cookbook to feature its recipe was Fannie Farmer's "Boston Cooking-School Cook Book" in 1895. "Mrs. Rorer's New Cook Book" had a similar marshmallow filling recipe seven years later, in 1902.
Commercial versions of the confection were first sold in the early 1900s, and today the product can be purchased throughout North America and in many European Union supermarkets.
Brands include Solo® Marshmallow Creme, Kraft® Jet-Puffed Marshmallow Creme, and Marshmallow Fluff® manufactured by Durkee Mower Inc. A popular vegan equivalent is Suzanne's Ricemellow® Creme.
TO MAKE YOUR OWN: Visit my Homemade Icing page for an easy recipe for Marshmallow Creme.

Halloween Chocolate Vanilla Layer Cake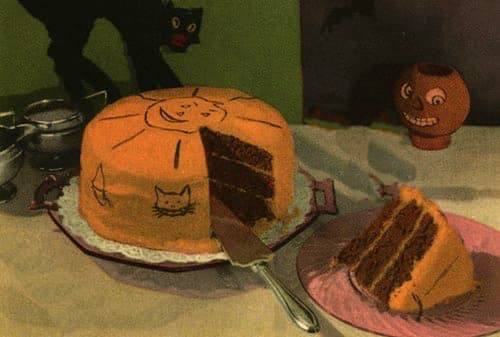 Homemade Chocolate Vanilla Layer Cake for Halloween
(PD Source: Selected Recipes and Menus)
1-3/4 cups sugar
1/2 cup shortening
2 eggs, separated
1/2 cup sour milk
1 teaspoon vanilla
4 tablespoons melted chocolate
2 cups sifted flour
1 level teaspoon baking powder
1/2 level teaspoon baking soda
1/2 cup boiling water
Sift flour three times with baking powder and soda. Cream shortening, add sugar gradually, egg yolks, melted chocolate, and vanilla.
Add dry ingredients alternately with sour milk and water. Fold in stiffly beaten egg whites.
Bake in two large layers about 25 minutes in a moderate oven (350°F). Put layers together with chocolate fudge frosting and decorate with a butter cream icing colored Halloween orange.

Halloween Cake Frosting

This is the perfect frosting to complement the fun Halloween cake recipes on this page.
1-1/2 cups cold milk
1 small package instant vanilla pudding mix, any brand
1 envelope whipped topping, any brand
1 teaspoon vanilla flavoring
1 handful of candy corn
Beat together the topping ingredients until stiff peaks begin to form, add orange food coloring if desired (or a combination of red and yellow). Frost your cake and generously sprinkle with candy corn for decoration.

Halloween Cake Decoration Idea

The Grim Reaper Says, "Relax, I'm Just Here for the Cake"
(Source: Don Bell)
Halloween Breakfast Pancakes
Why not start your Halloween morning off with delicious breakfast cakes that tastes almost like a dessert?
Breakfast is often an overlooked meal when celebrating a holiday, but a special Halloween breakfast offers a fun way to start the day for kids of all ages. Try it, and you'll see many smiles around the table.
To make these delicious Halloween pancakes, slowly melt 1/4 cup of chocolate chips in a saucepan over boiling water or in a double boiler.
Make pancakes the usual way (see recipe below) and drizzle the melted chocolate over them in a cobweb pattern before serving. Further decorate the pancakes with candy corn and-or white chocolate chips.
Another quick and easy way to decorate homemade Halloween pancakes is to use orange colored icing to quickly pipe a smiling jack-o-lantern face on the pancakes, then sprinkle candy corns around them before serving.

Old Fashioned Pancake Recipe
2 cups sour milk (common sweet milk will do)
3 eggs, whites separated
1 teaspoon baking soda
1 teaspoon salt
Enough flour to thicken batter
Mix as usual for pancakes. Beat the whites of the 3 eggs and stir in slowly last thing before cooking.
For a fun Halloween beverage to wash down the pancakes, stir a few drops of orange food coloring (or a combination of red and yellow) into a glass of cold milk to give your family a colorful surprise.
And, be sure to choose one of the fun Halloween cake recipes above to surprise your family with a special dessert cake later in the day.

Candy Corn
Candy Corn is a popular Halloween candy sold in the U.S. and Canada around Halloween time. If you cannot find it in stores, or if it's not sold in your country, you can easily substitute your favorite candy treat.
OR, you can use my Homemade Candy Corn Recipe to make your own. Use your candy corn as a decoration with any of the fun Halloween cake recipes.