Old Fashioned Pecan Pie Recipe
Old Fashioned Pecan Pie Recipe

Pecan pie is part and parcel of the traditional flavor of Southern cooking. Enjoy trying the following old fashioned pecan pie recipes and see whether you can decide which is your favorite. Who knows? You and Elvis might have something in common!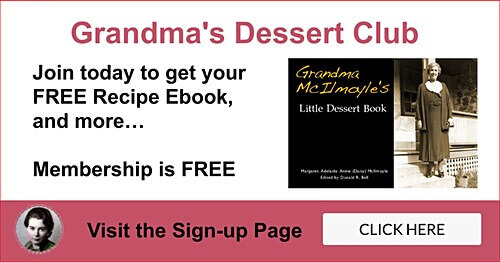 Old Fashioned Pecan Pie Recipes From the Old South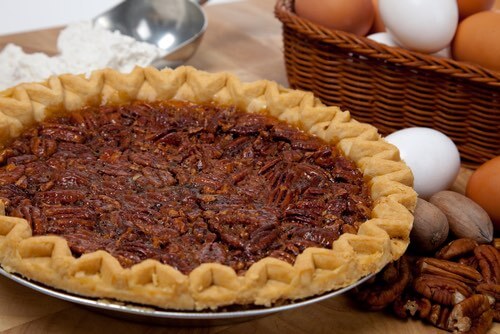 Enjoy Homemade Southern Pecan Pie Tonight
(Source: ©miflippo/Depositphotos.com)
Recipes for pecan pie calling for corn syrup became popular in the South after 1930s; however, earlier versions such as the Louisiana pecan pie below called for molasses. See which you prefer.
Elvis's Pecan Pie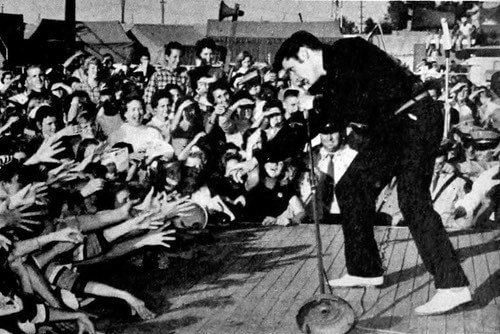 Elvis Presley Performing On Stage In 1956
(PD Source: TV Radio Mirror, Archive.org)
The following recipe for making pecan pie is said to closely reproduce the Southern pecan pie that Elvis Presley loved to eat at Graceland.
4 eggs
2 tablespoons flour
1 cup corn syrup
1-1/2 cups chopped pecans
1 teaspoon salt
1 cup white sugar
1/2 cup butter
1 cup water
1 9-inch unbaked pie shell
Melt butter and blend in all other ingredients and milk together well. Pour into an unbaked pie shell and bake about 1 hour in a 325°F oven.
Louisiana Pecan Pie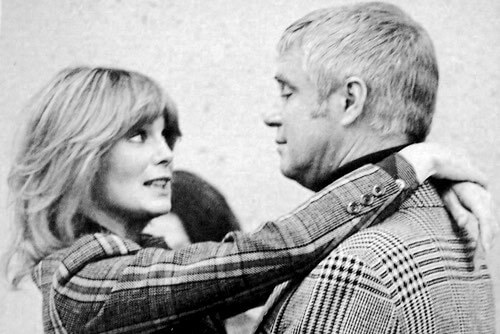 George Peppard and Linda Evans In Banacek
(PD Source: Wikipedia.com)
This old fashioned pecan pie recipe is said to have been one favored by stage, film, and television actor George Peppard. In the 1970s Peppard starred in Banacek, but he became best known by TV audiences for his portrayal of the cigar-smoking "Hannibal Smith," the leader of the A-Team.

1/3 cup butter
1-1/4 cups sugar
1/2 cup light molasses
3 eggs
1 teaspoon vanilla extract
1/4 teaspoon salt
1 cup coarsely chopped pecans
1 9-inch unbaked pie shell
Whipped cream, if desired
In mixing bowl, cream butter and sugar until fluffy. Add molasses and beat mixture well. Add eggs, one at a time, beating well after each addition. Stir in vanilla flavor, salt, and pecans. Pour filling into pie shell.
Bake pie on bottom rack at 375°F for 40 to 45 minutes, or until just set. Remove from oven and cool on rack. Serve topped with whipped cream, if desired.
Southern Pecan Pie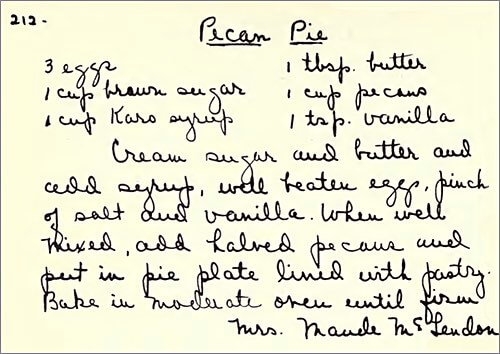 Handwritten Recipe for Southern Pecan Pie
(PD Source: Southern Recipes 1910)
3 eggs
1 cup brown sugar
1 cup Karo (corn) syrup
1 tablespoon butter
1 cup pecans
1 teaspoon vanilla
Cream sugar and butter and add syrup, well-beaten eggs, pinch of salt, and vanilla. When well mixed, add halved pecans and put in pie plate lined with pastry. Bake in moderate oven (350°F) until firm. —Mrs. Maude McLendon, Southern Recipes