Lemon Lime Cheesecake Recipe
Lemon Lime Cheesecake Recipe
You'll love Maria's old fashioned lemon lime cheesecake recipe that features the zesty, tangy taste of lemon. Lemon cheesecake is the perfect dessert to pick you up after a so-so day!
And be sure to try the Milnot vintage Woolworth's Lunch Counter-style cheesecake; it's to die for! Both desserts are refreshingly lemony rich and so good tasting!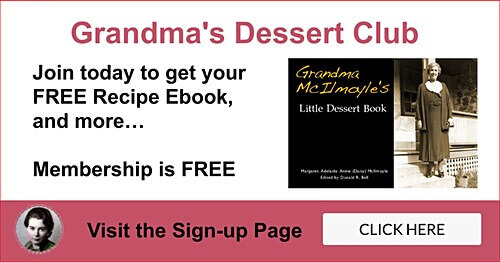 Maria's Old Fashioned Lemon Lime Cheesecake Recipe

Submitted by Maria, Scotland

You'll Love This Scottish Lemon and Lime Cheesecake
(Photo source: ©evalangrova/Depositphotos.com)
Lemon Lime Cheesecake
Ingredients:
2 regular tubs of soft cheese
4 lemons (juice and zest)
4 limes (juice and zest)
1/2 tub of double cream
1 packet of digestive biscuits
Melted butter
Sugar to taste
Method:
Crush your biscuits and mix in melted butter. Get a cake tin and make a base with the biscuits and butter. Leave in fridge to set for 20-30 minutes. While that's in fridge, start on making your topping.
Mix all your soft cheese in a bowl with lemon and lime zest. Keep the lemons and limes and squirt their juice into the mixture. Then add 1/2 a tub of double cream. Mix really well, NO LUMPS!
IF TOO BITTER OR TANGY TO YOUR TASTE, ADD SUGAR TO SWEETEN. BUT NOT TOO MUCH. REMEMBER, IT NEEDS TO HAVE A SHARP TASTE!
Spread your topping mixture onto your crumb base and for decoration put lemon and lime zest on top, or a thin slice of lime or lemon with a twist.
Set in fridge for 2-4 hours to get firm before serving. Enjoy!

Old Fashioned Lemon Cheesecake Recipe

Vintage Newspaper Clipping (c.1950s)

This makes a fine alternative to an old fashioned lemon lime cheesecake recipe if you haven't any limes available.

Baking Tip
You can also use a cherry or blueberry pie filling, if preferred. Both fruits are delicious with this cheesecake.

Ingredients:
1 package lemon jelly powder
1 cup boiling water
1 (8-ounce) package cream cheese
1 cup cottage cheese
1 cup granulated sugar
1 cup sour cream
1 teaspoon almond flavoring
Graham Crust Ingredients:
1-1/2 cup Graham crumbs
1/4 cup butter, melted
2 tablespoons granulated sugar
Make jelly with boiling water and set aside until partially firm. Beat cottage cheese and cream cheese. Add sugar and sour cream and continue beating until smooth.
Add flavoring. Combine crumbs, butter and sugar to form crust. Pour cheesecake mixture into crust. Bake 8 to 10 minutes at 350°F.
Milnot® Lemon Cheesecake Recipe

Treasure of Personal Recipes (c.1945)

The following no bake Milnot® dessert is said to be very similar to an unbaked lemon cheesecake that was once served at Woolworth's Lunch Counters back in the 1950s.
No Bake Milnot® Lemon Cheesecake

Graham Crumb Crust:
25 Graham crackers, rolled fine
1 tablespoon granulated sugar
1/4 pound butter, melted
Line bottom of 8 x 12-inch pan with above, saving 1/2 cup for topping later.

Cream Cheese Filling:
1 package lemon jello
1 cup boiling water
2 8-ounce packages cream cheese
1 cup granulated sugar
1 can (13 ounces) Milnot®
2 teaspoons vanilla
Pour Milnot® into large bowl and whip with mixer until stiff. Dissolve lemon jello in 1 cup boiling water in a separate bowl. Cool to jelly stage and beat until foamy.
In another bowl, using an electric mixer, cream the cheese well, and add the sugar. Add to the whipped Milnot®, using mixer. Put in vanilla and lastly add the beaten jello. Beat well with mixer.
Pour in prepared pan and scatter remaining crumbs on top. Refrigerate for 12 hours to chill. Cut in squares and serve plain. —Mrs. George W. Connon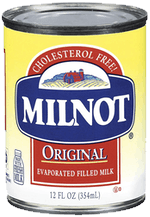 Milnot® is a Smucker's brand evaporated filled milk that has its butterfat removed and replaced with soy oil for better whipping at room temperature.
You can substitute any can of "evaporated" milk in a pinch, but you will need to chill it in the freezer for 15 to 20 minutes before whipping.