Deep Fried Mars Bar Recipe
You must simply try this deep fried Mars bar recipe and see what all the fuss is about. Battered Mars bars are said to have originated at the Carron Fish Bar in Stonehaven, Scotland where they began as a novelty treat.
Now, they're a Scottish delicacy, and you'll find them being sold in takeaway fish and chips shops in Edinburgh, Glasgow, and other places throughout the kingdom.
Battered Snickers bars and Bounty bars are also available, but the fried Mars chocolate bars tend to be the overall favorite. While you wouldn't want to make a steady diet of them for the sake of your heart, a fried candy bar is something that you must try at least once.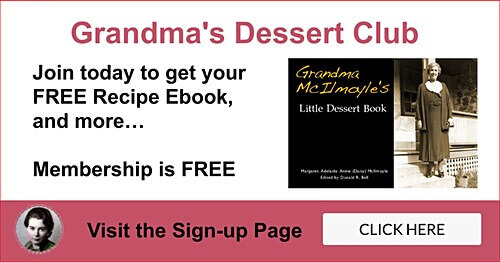 Easy Deep Fried Mars Bar Recipe
© 2010 by Don Bell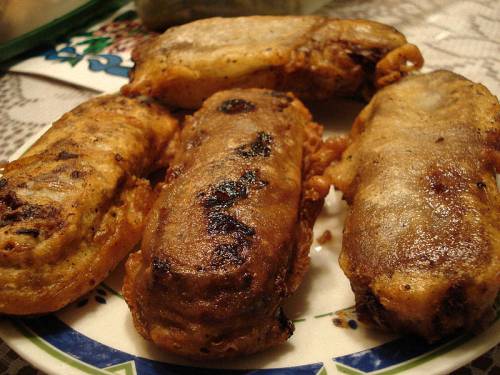 Crispy Deep Fried Mars® Bars Ready to Enjoy
(PD Source: John Shultis)
How to Deep Fry Mars Bars
The deep fried Mars bar recipe is really quite simple. Mars bars or the chocolate bars of your choice can be fried in the same kind of batter used for frying fish and onion rings.
It's strongly recommended that you first chill your bar in the refrigerator, but don't freeze it. After choosing your favorite batter recipe, mix the batter until it's creamy smooth and heat the cooking oil to around 360°F (180°C).
Coat the chilled chocolate bar completely in the batter, then carefully lower it into the hot oil and fry until the batter is a deeply golden brown in color. It takes a few minutes.
Remove from the hot oil and briefly allow the bar to cool on a wire rack, then serve while it's warm as is or with a scoop of ice cream or with whipped cream on top.
Be careful when eating, as the melted bar inside the batter is VERY HOT!

Old Fashioned Fish Batter Recipe
You can use this old fashioned Fish n' Chip Batter Recipe to make the batter for coating your chocolate bars that's called for in the deep fried Mars bar recipe.
4 ounces plain flour (1/2 cup), 1/4 pint (1/2 cup) of warm water, 3 tablespoons olive oil, a pinch of salt, 1 lightly beaten egg white.
Sift the flour into a basin, make a well in the center and into this pour the olive oil; mix well, and add the salt, then slowly add the warm water, stirring constantly until the consistency of thick cream is obtained.
Allow to stand for 2 hours or thereabouts, then stir in the lightly beaten egg white, and use as a coating for fish, or for fruits.

Contemporary Batter Recipe
This batter can be used for fish or onion rings, but when used with the deep fried Mars bar recipe, you might want to half the amounts, unless you're planning to serve fish and chips for the main course.
2 cups flour, 1 teaspoon baking powder, 1 teaspoon salt, 1 egg beaten, 1-1/2 cups water. Pour ingredients into bowl and mix or whisk to make a smooth batter.
Try adding just a wee pinch of baking soda or vinegar if you prefer a lighter batter. This makes a simple water and flour batter for deep frying.

What Do Fried Chocolate Bars Taste Like?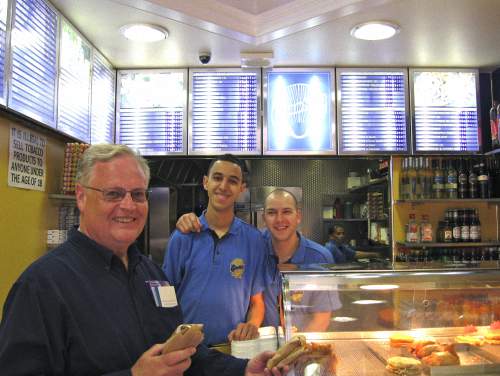 Don Enjoys a Deep Fried Mars Bar at the ClamShell
(Source: ©Don Bell)
My wife and I visited the ClamShell while sightseeing in Edinburgh, and we ordered the Mars bars fried in batter.
It was fascinating to watch the friendly staff slip the bars out of their distinctive red and black wrappers, deftly dip them into the batter, and then deep fry them to a golden perfection.
So, Don, what do they taste like?
Extremely SWEET and tremendously FILLING. But, they are amazingly DELICIOUS.

Deep frying seems to intensify the sweetness of the chocolate bar. It was truly a tasty, crispy treat, but one serving was all that I could manage to eat.
It was unbelievably filling! I ate mine around 1:30 pm, and I wasn't hungry again until breakfast the next morning. One will definitely satisfy your sweet tooth!
Deep fried candy bars are not the only fried foods loved by the Scots. It's not difficult to find a chippy where precooked cheeseburgers, pizzas, haggis, black puddings, pineapple rings, bananas, ice cream, and even pickled eggs are dipped in batter and deep fried to create a crispy delicacy.
So, are you hungry yet? I dare you to try them!

Visit the ClamShell In Edinburgh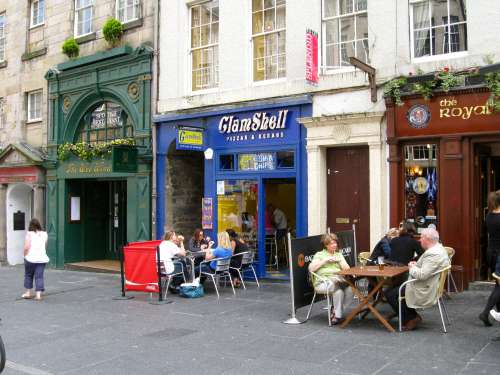 ClamShell Fish & Chip Shop, Royal Mile, Edinburgh
(Source: ©Don Bell)
The ClamShell Fish and Chip Shop is at 148 High Street on the Royal Mile, just a few doors east from St. Giles' Cathedral. Be sure to visit it when you're in Edinburgh. The Battered Mars Bar costs £3.00, at the time of writing.
The Fish (Haddock) with Chips and mushy peas is said to be excellent at the ClamShell, but their Braveheart Pizza (cheese, tomato, haggis and onion), and the Haggis Pudding with Chips are choices that I would really like to try when next in Edinburgh. I can't help it, folks, I really love haggis!

The young ladies in the above YouTube video are unknown to us, but they are clearly enjoying their Battered Mars Bars at the ClamShell on the Royal Mile.
Until you can visit Edinburgh and try this Scottish delicacy for yourself, use the deep fried Mars bar recipe above to make your own crispy treats. You'll love trying them!

Mars®, Bounty® and Snickers® are trademarks owned by Mars, Inc. The frying of battered Mars bars is "not authorized or endorsed by Mars, Inc."