Cake Baking Help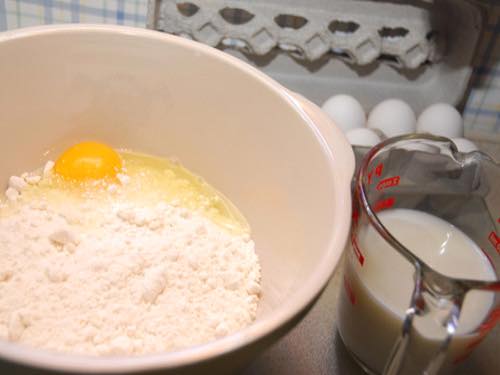 Get the Cake Baking Help You Need Here
(Source: DIYplr)
If you need cake baking help and want to know how to bake a perfect cake like Grandma's, you've come to the right page.
Below you'll find the basics, like how to prepare for baking, how to properly grease the pan, how to bake a flat top, how to know when your cake is done, how to cool your cake the proper way before decorating, and lots more. Everything that's needed to get you started.


Grandma's Cake Baking Help

Learning how to bake a cake from scratch isn't rocket science, but it does require some practice along with a few basic instructions to get you started.

1. Pick Your Cake Recipe

Whatever homemade cake recipe you choose, realize that your first attempt is likely to be an experiment. Rejoice if it turns out perfectly, but don't be surprised if it doesn't.
As Chef Julia Child said, "No one is born a great cook; one learns by doing." Even the great Julia needed cake baking help at times.
If you need the cake for a special occasion, and you haven't the time to experiment, always choose a cake recipe you're familiar with, one that you've used before. That way, you'll be more certain of good results.


2. Prepare Your Ingredients

Before doing anything, carefully read your cake recipe and check to see that you have all the ingredients it calls for. There's nothing more frustrating than getting halfway through the mixing process and realizing you're missing something. Click Here to learn what ingredients you can substitute.
Be sure to measure out the ingredients and have them ready. That way, everything will go smoothly, and you'll be less prone to make an error. Click Here if you need help with converting measurements.
Also, you might find the cake baking help you need within the recipe itself, as a suggestion. Or, a tip is sometimes given for best baking results. And if you're ever stuck, click on the Red Button at the upper right of the site pages for Recipe Help.


3. Preheat Your Oven

Set your oven to the temperature recommended in your recipe, allowing time for your oven to preheat. Click Here if you need help with oven temperatures.


4. Grease and Flour Your Pan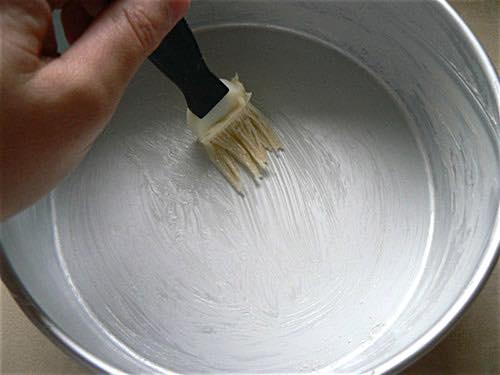 Grease and Flour Your Cake Pan Before Adding Batter
(Source: DIYplr)
Prepare your cake pan by greasing and flouring it, unless your recipe says otherwise. By doing this important step early, it helps to make sure you don't forget to do it later.
Use a pasty brush to coat your pan's interior with softened butter. You don't need to overdo it, but the whole pan should be coated. If you don't have a brush handy, simply use a small piece of wax paper to scoop up a bit of butter and smear it over the surface of the pan.
Then take a small handful of flour and sprinkle it over your pan. Shake the pan and tap its sides, moving the pan around until the flour has lightly coated the butter layer. Dump out any loose flour, and your pan is ready for the cake batter, with less chance of your cake sticking to the pan later.


5. Test Your Cake

Always set your timer to the minimum baking time called for in the recipe. When the time is up, test your cake to see whether it's done using one or both of the following methods:

Insert a toothpick into the center of the cake, and if it comes out clean without any crumbs, your cake is done.


Gently press your finger on the center of the cake, and if it jiggles or doesn't spring back immediately, allow more time for baking.

Testing is vital as you won't want to over bake your cake. How to test a cake for doneness is the question most often asked by those seeking cake baking help.


6. Remove Your Cake from the Oven

After removing your cake from the oven, set the pan on a wire cooling rack to ensure that the bottom of the pan has air flow to help it cool.
Run a sharp knife around the edges of the pan to separate the cake from the sides of the pan, and allow the cake to cool for at least 15 minutes.
Just be sure to hold the knife vertical to the sides of the pan to avoid cutting into the cake. The cake will shrink slightly as it sits cooling, and the separation will allow it to shrink evenly, instead of being stuck to the sides of the pan.


7. Allow Your Cake Time to Cool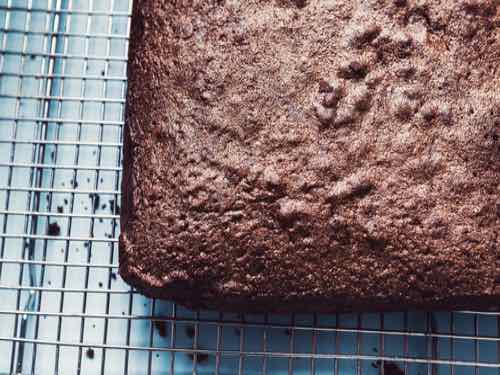 Allow Your Cake to Cool on a Wire Rack
(Source: ©jodiejohnson/Depositphotos.com)
It's very important to allow your cake time to cool. Below, you'll find the cake baking help you need to accomplish this important step.


How Long to Cool a Cake

Unless the recipe calls for the cake to be cooled in the pan, usually you should remove your cake from the pan after it has sat for about 15 minutes. Don't attempt to remove a hot cake from its pan immediately upon taking it from the oven; it's too delicate at that stage.
Your cake must be completely cooled before you start decorating it, or your icing will surely melt. Allow about 3 hours to cool a large cake thoroughly. Smaller, thinner cakes will require less cooling time. Always plan ahead to allow adequate cooling time.
By allowing the cake time to cool on the rack, it allows air to reach the entire cake, reducing moisture, and allowing it to cool more quickly. Once cooled enough, you can safely turn the cake over onto a plate to finish cooling before decorating.


How to Remove a Cake from the Pan

To remove your cake from the pan, place a cooling rack on top of the cake, then turn over both rack and cake together, while gently tapping the pan's bottom to release the cake. You might need to run the knife around the edges of the pan again.


How to Prevent Possible Ridges
Placing a sheet of wax paper between the cake and the rack will help to prevent possible ridges. Grandma used to lay a clean tea towel across the rack. It still permitted some air flow, but it prevented the cake from having direct contact with the metal rack.


How to Remove a Cake That's Stuck to the Rack

If the cake appears stuck to the rack, simply place your plate over the bottom of the cake, with the top side of the plate in contact with the cake bottom.
Then, placing one hand over the bottom of the plate and the other beneath the rack, turn the cake over and let it rest for a minute. It should separate from the rack, but if it's sticking to the rack, very gently rock the rack to loosen it from the cake.


How to Bake a Flat Cake Top

Cakes with flat tops are easier to ice and easier to stack should you wish to make a layer cake. Unfortunately, cakes sometimes rise in the center forming a little dome shape, and they sometimes crack wide open. So, here's some practical cake baking help from Grandma's day.
While it's always possible to take a long serrated knife, or a bread knife, and slice off the unwanted dome, there's an easier method that Grandma used which works much better.
Grandma took an old terrycloth towel and cut it in strips as wide as the depth of her cake pans and long enough to wrap completely around them.
Just before placing her cake in the oven, she wet the terrycloth strip in cold water, ran her thumb and finger along its length to remove the excess water, wrapped the damp strip around the pan, and secured it with safety pins.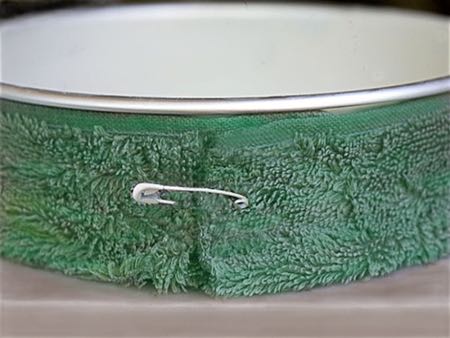 Homemade Cake Baking Strip
(Source: ©Don Bell)
How does it work? The moisture in the terrycloth strip helps the cake to bake more evenly, so it rises with a wonderfully flat top.
Remember: Do NOT wring the strips out, just remove the excess water, as the wetness also prevents the strip from burning. Clever, eh?
Nowadays, you can purchase ready-made strips for your cake pans to do the same thing, but it's cheaper to just make your own. Practical cake baking help doesn't need to cost anything. As Grandma would say, "Why spend good money on something when you don't need to?"

You May Also Like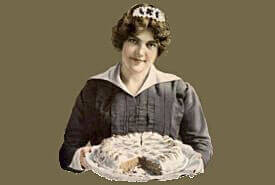 Homemade Cakes

As an Amazon Associate I earn from qualifying purchases.