Internet Safety Tips for Children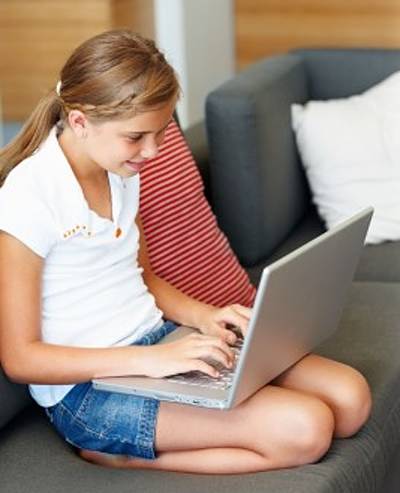 Young Girl Practicing Internet Child Safety
(Source: ©123rf.com/yuri-arcurs)
I present these Internet Safety Tips for Children because at Homemade-Dessert-Recipes.com, we take our Child Privacy Protection very seriously.

The Internet has a tremendous attraction for children and young people. It's truly a rich resource for children's information and entertainment — the good sort. Unfortunately, there is a bad side to almost everything that's good, so it pays to be careful.

Although this website is not directed to children under the age of 16, it's unavoidable that some will visit it. The historic dessert recipes are popular for student history projects and classroom studies. And besides, children love to try vintage dessert too!

Regardless, anyone under the age of 16 must provide parental consent to use this site. We do not knowingly collect or use personally identifiable information from anyone under 16 years of age.


Internet Safety Tips for Children
©2004 by Don Bell

As parents, you should always be aware of the privacy policies of websites that your children visit so you can be assured that your children will be afforded a safe visit.

I strongly encourage all parents to go online with their kids. The following Internet Safety Tips For Kids will help to make your child's online experience safer and more pleasant:


Teach kids never to give personal information, unless supervised by a parent or responsible adult. Personal information includes the child's photo, name, age, gender, address, phone number, school, sports clubs, family information, and so on.


Know the websites your kids are visiting and which sites are appropriate. If the site doesn't meet with your approval, do not be afraid to say "NO" to your child. Your child may not like it, but he or she will be safe.


Never permit children or teens to access the Internet behind locked doors. Always monitor your child's online activities. You might trust your kids, but you CANNOT trust the unscrupulous people and marketers they encounter online who will use cunning methods to deceive them.


Look for a website's Privacy Policy and/or Children's Privacy Policy and read it carefully. Know how your child's information is treated.


Be sure to check out the popular MediaSmarts website, Canada's Centre for Digital and Media Literacy,  a bilingual resource that addresses safety issues arising for digital media. It is designed to raise the awareness of parents and teachers by providing practical Internet safety tips for children and information to enable kids to become Web savvy.


The excellent Media Smarts site provides Internet safety tips by age group for children and teens. It is one of the best online resources available to help street proof kids for the Internet.

It can help to street proof us adults too. Be sure to check it out!

Homemade-Dessert-Recipes.com's Privacy Policy can be found HERE.