About Me

And My Recipe Website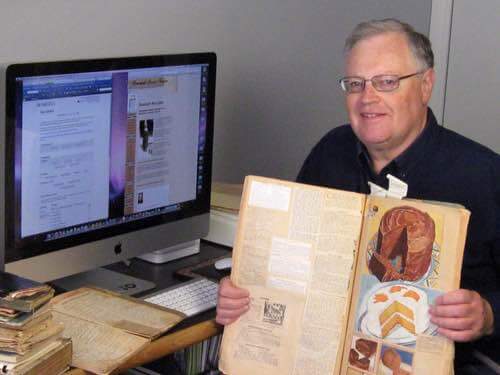 Don Bell with Dessert Recipe Collection
(Source: ©Don Bell)
Hi. My name is Don Bell, and I decided to add this About Me page because people often ask who I am and how I came to build a website featuring old fashioned dessert recipes.

People are often surprised to learn that this website actually helps to pay my bills. But even more important, creating it has been a truly rewarding experience, and this page tells you how.

First,  let me share a little of my background with you.

I work out of my country home in the beautiful Kawartha Lakes tourist region near Peterborough, Ontario, Canada. Our acreage was once part of Bellthorpe, my family's farm, and the fields, stream, and forest that I once roamed as a young boy now provide both recreation and a strong sense of belonging.

My wife Vicki and I have been married for over 40 years, and we're blessed with four grown children — two boys and two girls. I suppose they consider us senior citizens now, but we've yet to grasp that concept.

Like most people in this world, we've had our share of ups and downs, but God has blessed us with a truly wonderful life together.


Why I Created a Recipe Website

While planing for an early retirement, I looked for a way to earn additional income from home since I've never had the luxury of a company pension plan and family adoption expenses in the 1990s took all our savings.

But, it had to be something simple that I would enjoy doing on a part-time basis; life is much too short to do otherwise. It also had to be something that would require little or no startup money and minimal risk.

I happened to read a book titled Acres of Diamonds that was first published back in 1915. It contains an amazing lecture by Russell H. Conwell who said, "You can get rich right where you are. At home. Not somewhere else. Not a person has secured great wealth by going away who might have secured as much by some other means if he had stayed at home."

Applying that wise advice, I searched our house from top to bottom to see what I had at hand that could be used to generate an income. Along with my Mac computer, I discovered a wonderful collection of old fashioned cookbooks and handmade recipe scrapbooks.

And since I love desserts (far too much according to my wife), I decided to look for ways to earn extra income by sharing the old time dessert recipes with people who love to read and collect old recipes.


The Available Resources

Grandma McIlmoyle's Handwritten Dessert Recipes
(Source: ©Don Bell)
People are always asking me, "Where did you find all those wonderful vintage dessert recipes?" Well, happily for me, I found them sitting on a dusty shelf in a dimly lit corner of our basement.

You see, throughout her youth, my mother loved to collect recipe clippings and colorful food illustrations in scrapbooks. Later on, she inherited her mother's handwritten recipe books along with a collection of old time cookbooks that are now in the public domain, which I in turn inherited.

I also inherited several old cookbooks and some recipes used by my Grannie Bell. So, thanks to Mom and my grandmothers, I now have lots of great, old time family recipes to share with people like you.


The Problem

I now had the resources, all those wonderful old fashioned dessert recipes, but how would I share them with other people and make a good income too?

Not wanting to risk much money, I spent weeks surfing the Internet hoping to find a solution that would be both profitable and fun to do.

Eventually, an idea formed. I could publish a sampling of the dessert recipes on a website and compile the rest into cookbooks that could be sold as a series of Ebooks.

But, I had a major problem. I knew nothing about building websites and creating Ebooks, let alone starting an online business.

As I continued to surf the Internet, I soon discovered that there are tons of cheap site-hosting companies online, but once you've got the website, you're left high and dry on your own with very few instructions and little chance of visitor traffic. That's why over 95% of websites fail within the first three years!

What's more, I decided I did NOT want to spend months learning Internet technology and have to spend money on expensive website services and advertising. Nor did I want to pay someone thousands of dollars to build a site for me that I would have no control over later.

I just wanted to get online and share the old recipes!


The Solution

One day in the midst of my online searching, I stumbled upon the perfect solution to my problem — a company called SiteSell and its unique opportunity called Solo Build It! (SBI!). It was altogether different from anything I had ever seen. It's a simple, all-in-1 package that shows you how to start an online business.

SBI! takes Internet novices like me by the hand and helps them turn almost any interest, hobby, or skill into a doable online business. And I was encouraged to learn that many SBIers (that's what people using Solo Build It! (SBI!) call themselves) are making really good money with their websites.


I have to admit that I was skeptical, but I took the plunge and started this website in May 2004, and the rest as they say, is history. Just look at my site now! Solo Build It! (SBI!) was quite simply the answer to my prayers, and I shudder to think what I would have done without it.


The Result

Don at Work in His Home Office
(Source: ©Don Bell)
Operating this website is a labor of pure joy. It provides me with an interesting, creative outlet, and a wonderful hobby. And it has fulfilled my lifelong desire to earn good money while working at home, giving us the financial freedom to do whatever we want in our retirement.

There's also the rewarding experience of seeing Grandma's favorite dessert recipes being read by millions of visitors from dozens of countries around the world. Can you imagine what a thrill that is?

The response to the recipes has been amazing, and the words of appreciation I receive from people who love the old fashioned recipe format mean so much.

Mom and my grandmothers would be both thrilled and proud, and I can't thank you enough for visiting my website and helping to make it all possible.

Read about Mom and my grandmothers and read about their remarkable lives. Many old fashioned dessert recipes on this site are from their family recipe collections.

And, if starting a profitable website or food blog interests you, continue reading below for information on how to begin.

Sincerely,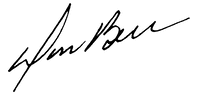 Don Bell, Site Owner
Ontario, Canada


My Website Secret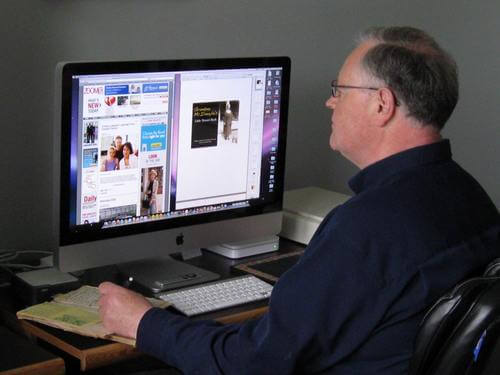 Don Bell Enjoying Retirement Thanks to SBI!
(Source: ©Don Bell)
It's only fair that I share what I call my Website Secret with you. After all, starting a food blog of your own might be just what you need to earn some extra income at home while spending time with your kids or grandchildren.

Why not escape the rat race and launch a profitable home business to support YOUR retirement?

Or, maybe you would simply like earn some extra dollars to fund your family's annual vacation.

Solo Build It! (SBI!) just might be the answer to your prayers too!

I joined the SiteSell affiliate program because I strongly believe in the product, and I wanted to recommend SBI! to my family and friends. I have no qualms about recommending it to you because I know from experience that being a "(solo)preneur" actually works.

If you sign up for Solo Build It! (SBI!) through the links given below, you can start your own online business today, and I'll receive a small commission that helps to support this website.

Thank you in advance, and if you need some help getting your new business started, that's covered too. Step-by-step video instructions and SBI!'s Forums are available 24/7, and no question is too simple to ask.

Just click on the buttons below to discover what being a solopreneur can do for you. And rest assured you're under no obligation.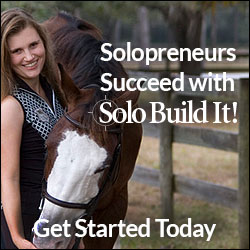 Enjoy a

Laugh

to Brighten Your Day!


Listen to Bud Abbott and Lou Costello's "Who's On First?" skit from the World War 2 Special Services Division V-Disk.


(5: 54 min.)


Donald Bell is a participant in the Amazon Services LLC Associates Program, an affiliate advertising program designed to provide a means for sites to earn advertising fees by advertising and linking to amazon.com. If you make a purchase through a link on this page, I may receive a small commission to help support this site — at no extra cost to you. Thank you.