Contact Us

Please fill out the handy form below to Contact Us by email. I provide this contact form because it's safe and convenient for you to use, and it's my way of reducing spam emails. In the same way that I protect myself from spam, I will protect your email address.

My Privacy Policy is very simple. You have my promise to keep your email address private.

Your email address WILL NOT BE SHARED with anyone, and it will not be used to send you anything you don't want. I will only use it to respond to your request.

Please double check the form's "E-mail Address" entry field to make sure you have entered your address correctly. If your email address is mistyped or incomplete, I will not be able to contact you.

Thank you for stopping by.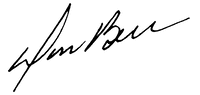 Specific Inquiries

Unfortunately, I'm unable to answer all the questions I receive. But, I'll answer what I can, and your comments will make me aware of any problems.

Questions related to the following topic pages are answered ON those pages and will NOT be answered through the Contact Us form:

Dessert Finder — Use this handy Google Search function to find a specific dessert recipe on this website.
If you're looking for a LOST dessert recipe, and you cannot find it on this site, please have patience. Recipes are added as I find them.

Basic Cooking Tips — Get answers to your questions about oven temperatures, cooking times, measures, substitutions, and pan sizes for the old fashioned recipes. Please remember, these are not modern-day recipes, so there's really nothing more I can add.

Household Tips — Get answers to your questions about laundry and household cleaning problems. Old fashioned tips and hints will be added to the pages as I discover them in my research. Until then, there's nothing more I can add.
Advertising —  Discover opportunities and policies for advertisers wanting to reach potential customers on this website.

All guest posts and SEO related offers will be ignored.

For anything else, please use the Contact Us form below:


Visit the Homemade Dessert Recipes Home Page


Donald Bell is a participant in the Amazon Services LLC Associates Program, an affiliate advertising program designed to provide a means for sites to earn advertising fees by advertising and linking to amazon.com. If you make a purchase through a link on this page, I may receive a small commission to help support this site — at no extra cost to you. Thank you.