Old Fashioned Desserts Newsletter

My newsletter is called Old Fashioned Desserts, and it's meant to keep you informed. You will receive news about new recipes, recipe updates, and more directly from me straight to your inbox.
The best news is it's FREE, so subscribe now and instantly receive a quality Recipe Ebook as my GIFT to you for subscribing.

Get Old Fashioned Desserts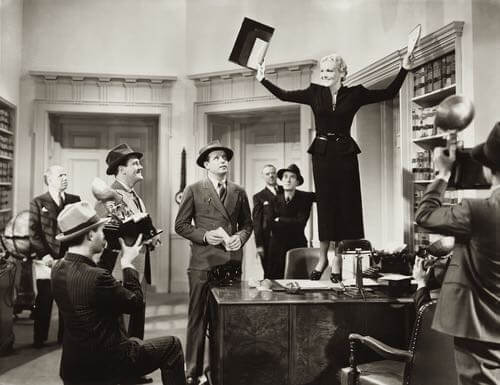 My Staff Is Eagerly Waiting for You to Subscribe
(Source: ©everett225/Depositphotos.com)
One of my life's pleasures is getting to share Grandma's dessert recipes with dessert-loving friends in dozens of countries around the world. However, my recipe site has grown to over 400 pages with over 2,500 old time dessert recipes, and new recipe pages are always being added, so it isn't easy to keep up.
You will never miss out on what's new thanks to my newsletters. I promise that I'll always be respectful of your time, so you won't be receiving too many newsletters in your inbox. Some readers have complained that I send too few!
Hi Don, I just want to tell you how much I enjoy your Old Fashioned Desserts newsletters. I have made many of the recipes, and they bring back memories of my childhood. Thank you so much...many blessings. —Sharon, USA

Get Your Free Recipe Ebook

Grandma McIlmoyle's Little Dessert Book
(Source: ©Don Bell)
Thank you so much for the Free Recipe Ebook! It is delightful! Seeing the recipes written in your Grandma's own handwriting makes it seem so friendly! —Kathy, U.S.A.

As a special "Thank You," immediately after you sign up you will receive a FREE PDF copy of Grandma McIlmoyle's Little Dessert Book.
You will enjoy reading this unique collection of dessert recipes from the early 1900s, as they are published in my Grandma's own handwriting. They really are quite special.
Have fun trying the old recipes and tasting delicious desserts that families treasured over a century ago! It's a wonderful experience, and I'm very pleased to share it with you.
The Ebook is a PDF file that you can instantly download from a special link. Download it now and keep it forever! (No physical book will be shipped or mailed.)
I just want to say what a wonderful website you have. I absolutely LOVE the old recipes and what really is the icing on the cake is the fact that you have the original recipes in your grandmothers' cookbook in her own writing.
That is absolutely priceless and totally makes your site so authentic. —AJ, Australia


Your email address is 100% secure! You can easily change your mind at any time by clicking the unsubscribe link at the bottom of every newsletter, and you won't receive any more emails from me.
Please Note: You must be able to receive a Confirmation email before you can receive my FREE Recipe Ebook and Old Fashioned Desserts Newsletter so be sure to enter your email address correctly.
If you use a Challenge-Response type email service or message filtering, be sure to Whitelist my site address by adding my domain (homemade-dessert-recipes.com) to your email contact list. This will ensure my emails always reach your inbox safe and sound.

Hi Don! I just wanted to let you know how much I enjoy getting your newsletter in my inbox! I LOVE recipes, especially the old fashioned ones.
They mean the most since they are made with the one ingredient that cannot be bought in the grocery aisles — Love!
Thank you so much for such a wonderful recipe site! Keep those delicious recipes coming! —Lori, Ohio, USA