Helpful Household Hints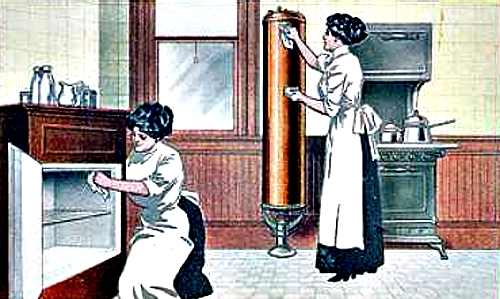 Helpful Household Hints (ca. 1912)
Grandma used her helpful household hints to save herself time and money. In her day, there were no convenience stores, no large supermarkets, and very few labor saving appliances sold.

When household problems arose, you needed to be resourceful and simply make do with whatever solutions you had at hand. Now, her collection of household tips are yours to use whenever you have a need of them.


Grandma's Helpful Household Hints

Hints, Tips, and Solutions

In Grandma's day, you were always on the lookout for decorating ideas, laundry hints, tips for house cleaning, and handy tips for carpet and window cleaning never went amiss. Helpful household hints were a necessity!

Here's a sampling of some of the helpful ideas you'll find on these pages:


How to prevent salt from lumping


How to soften jeans


How two forks and a knife can substitute for a corkscrew


How to make old fashioned white wash for painting a fence or stone wall


How to remove stains from clothing


How to safely light an oil lamp


Homemade Silver Cleaning Recipe


And much more


Growing Table Decorations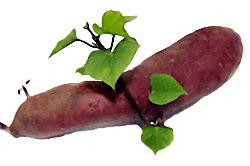 Sweet Potato Table Decoration (Source: ©luciana-bueno-santos/123RF)
"Table decoration is my hobby," says a writer in the Christian Science Monitor. "I have tried all kinds of roots and seeds in a dish of stones and water and find that some are very much prettier than others. One of the most attractive centerpieces is a growing horseradish root. Split the roots so the rootlets can run out in a low dish, filled with small stones and water.

"No care is required except to maintain fresh water covering only about half the roots and the picking of wilted leaves. These roots will last three or four months before decay.

"Carrot tops make an artistic fernery. I have mixed carrots and horseradish roots, making a fancy table decoration.

"Not long ago, I placed two small sweet potatoes in a plain, deep pottery dish and behold! In a few weeks I had a beautiful, trailing vine that was admired by all who looked at the glossy green leaves."

— Christian Science Monitor c.1920

There really is something for everyone on these pages and more tips are being added as they're discovered. You'll find old fashioned house cleaning tips, hints for laundry, and practical suggestions for cleaning glass and carpets.

Some ideas for the home might even save you a little money. As an old saying goes, "Economize time, health, and means, and you will never beg."


Enjoy a

Laugh

to Brighten Your Day!


Listen to Bud Abbott and Lou Costello's "Who's On First?" skit from the World War 2 Special Services Division V-Disk.


(5: 54 min.)


As an Amazon Associate I earn from qualifying purchases.